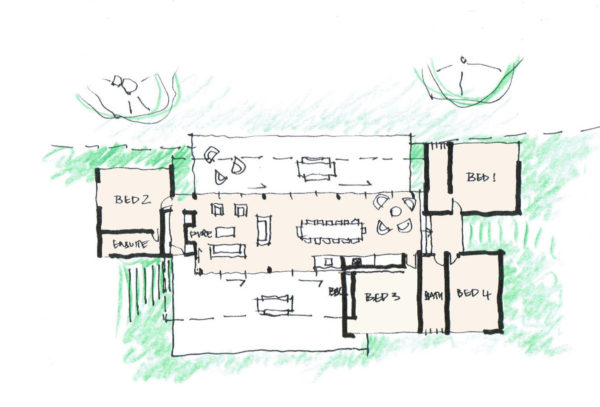 A holiday home located at Breamtail farm north of Auckland. 
Not your usual brief. Two young families decide to go halves in a holiday home, we created a home with 2 equally balanced master bedroom suites framing a living pavilion.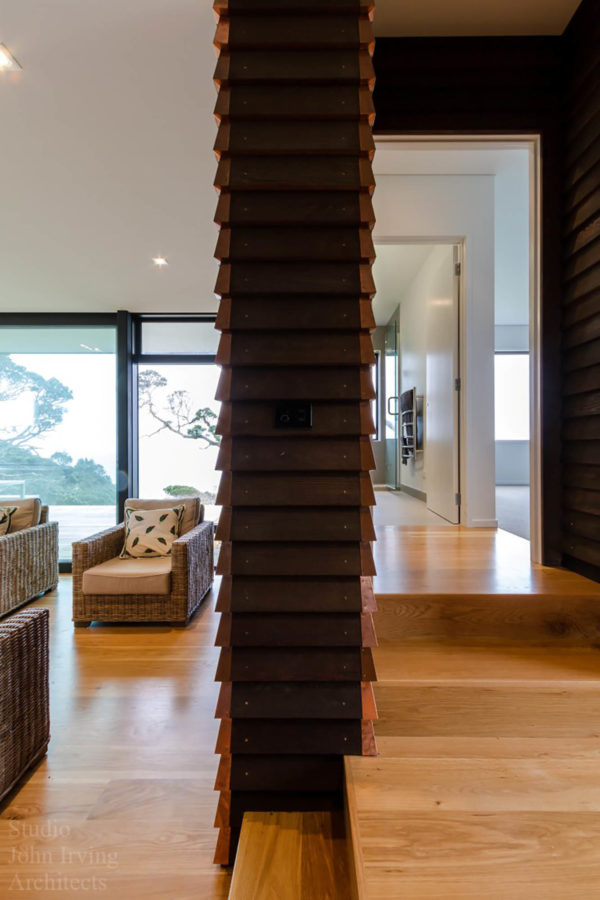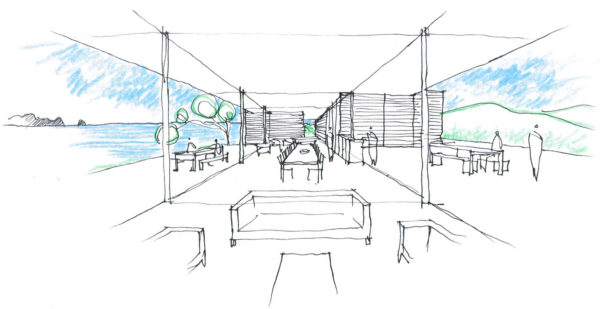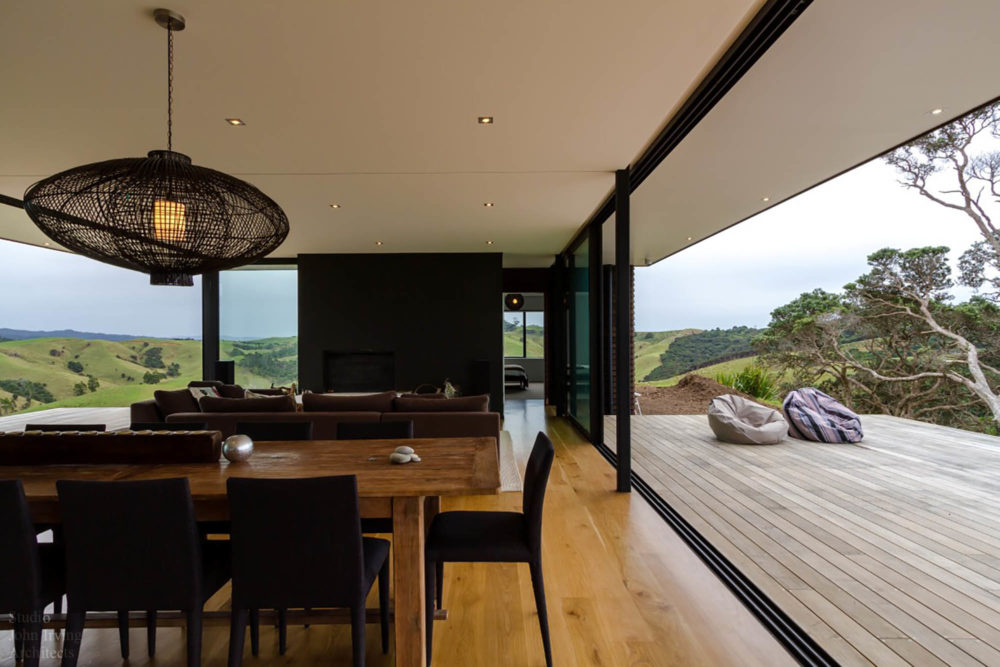 The pavilion opens out in 2 directions, to the east (ocean) and to the west (farm). The views in both directions seem to go forever, the unspoiled rolling hills give the ocean views a run for its money.