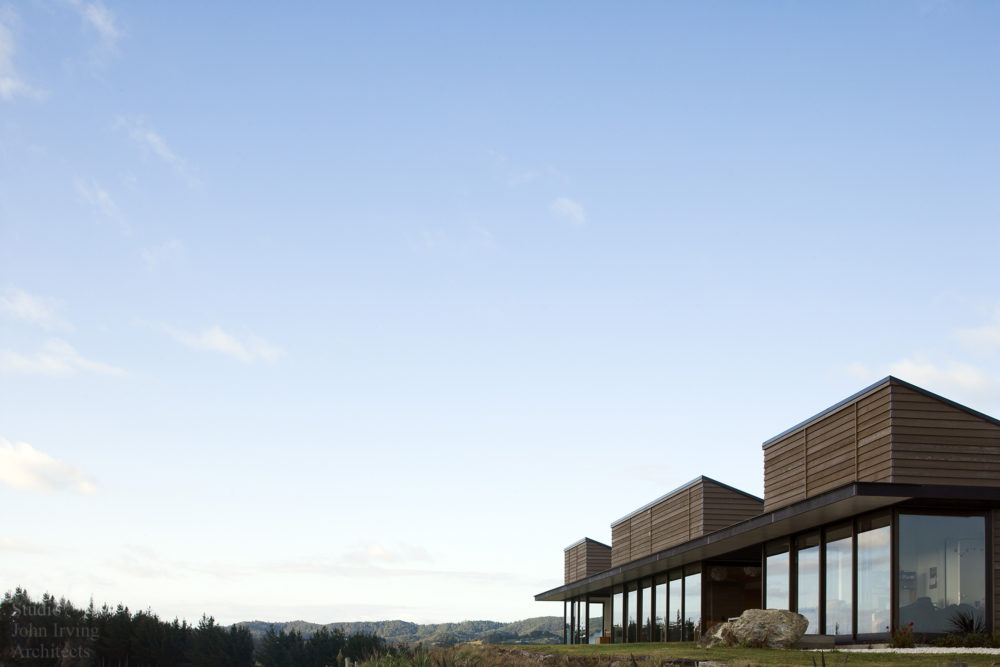 This was the first completed project by the office, a farmhouse on a hill with expansive rural and ocean views.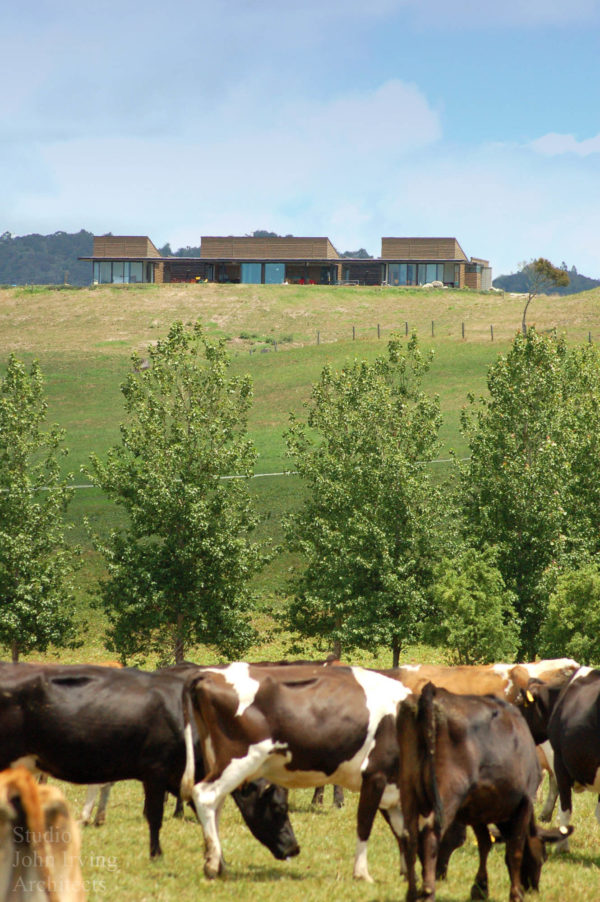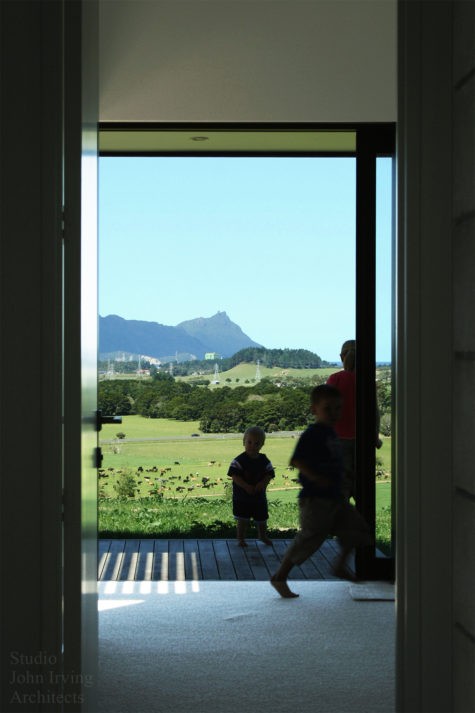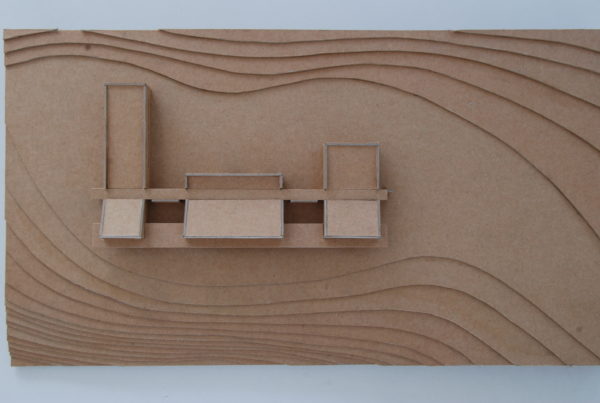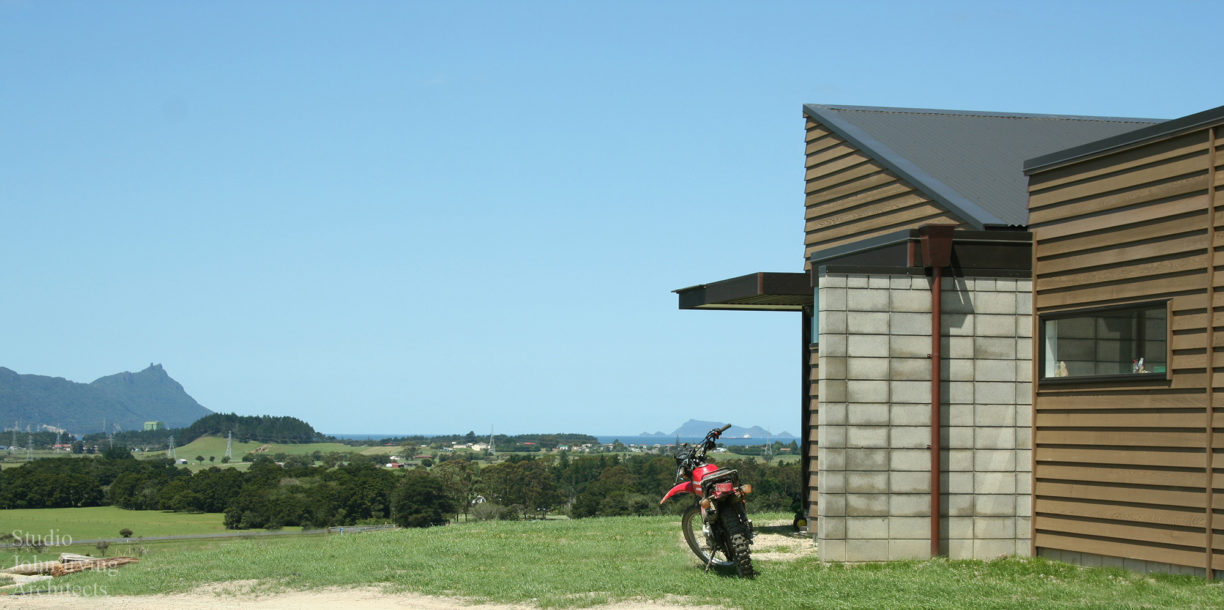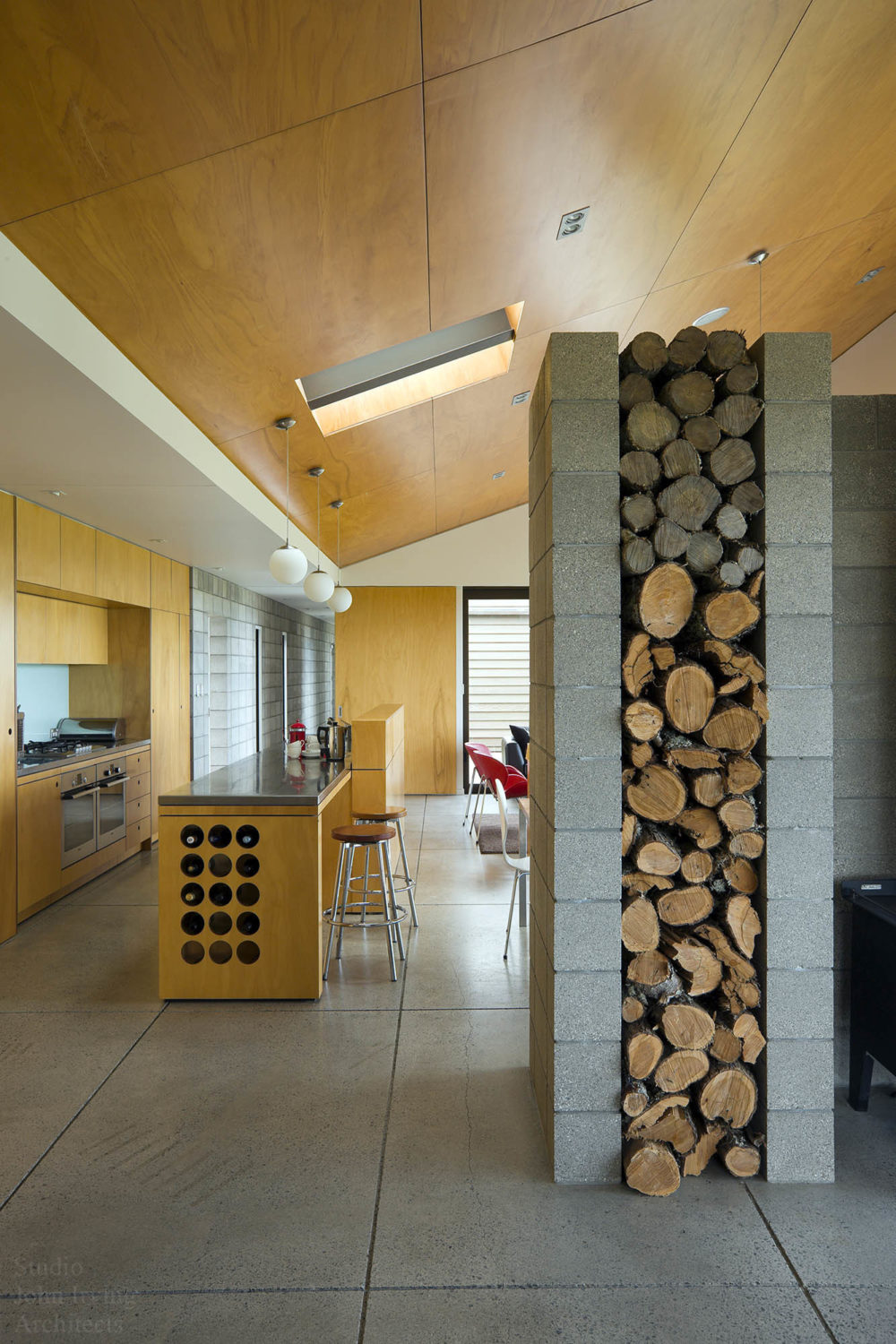 The design is articulated as three separate blocks, sleeping, living and working ( with its own farm entry). The blocks are linked by a blockwork spine, which conceptually braces the house from the easterly winds. 
The gaps between the blocks form sheltered courtyards. The spine serves a double purpose, separating the open pavilion front from the closed arrival area to the rear.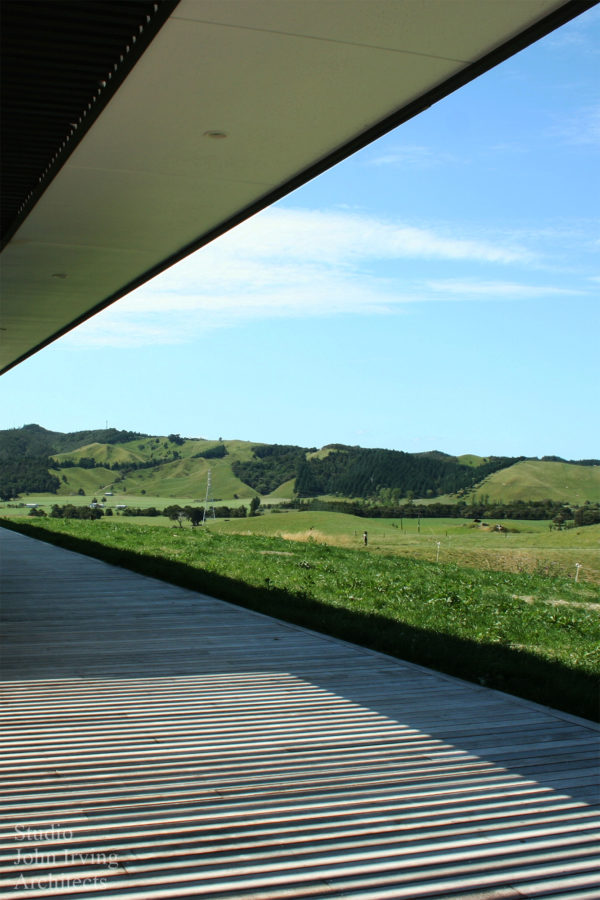 The house is orientated to the northeast, which suits this family of early risers. The house also doubles as the beach house ( the beach house was sold to help pay for it ) so the detailing is casual, finger pulls to plywood drawers, sliding doors hiding secret laundry and storage rooms.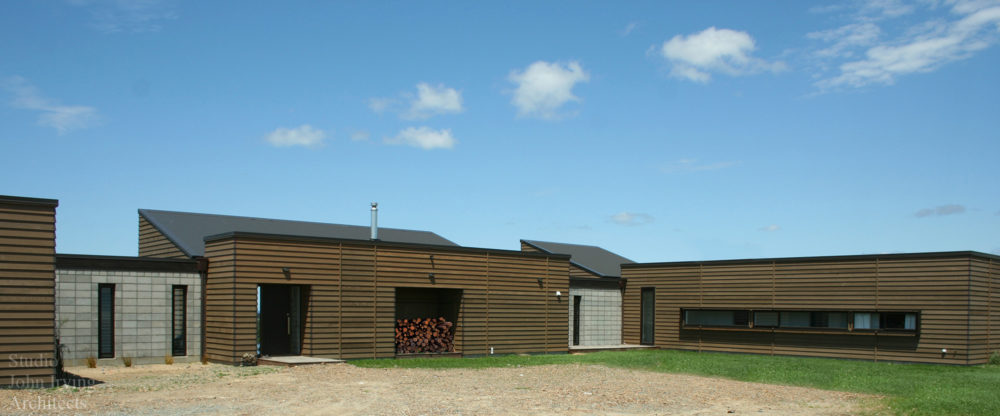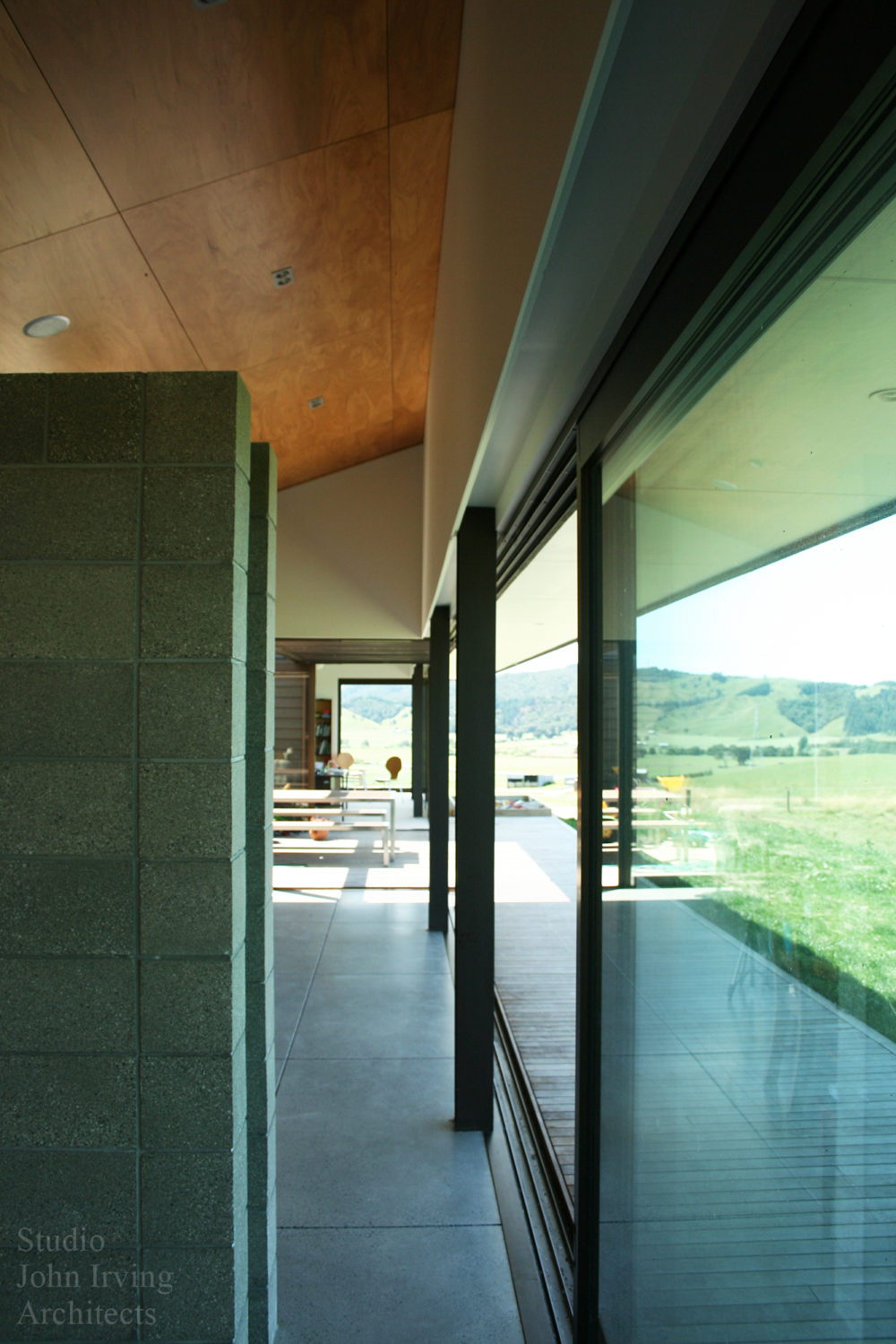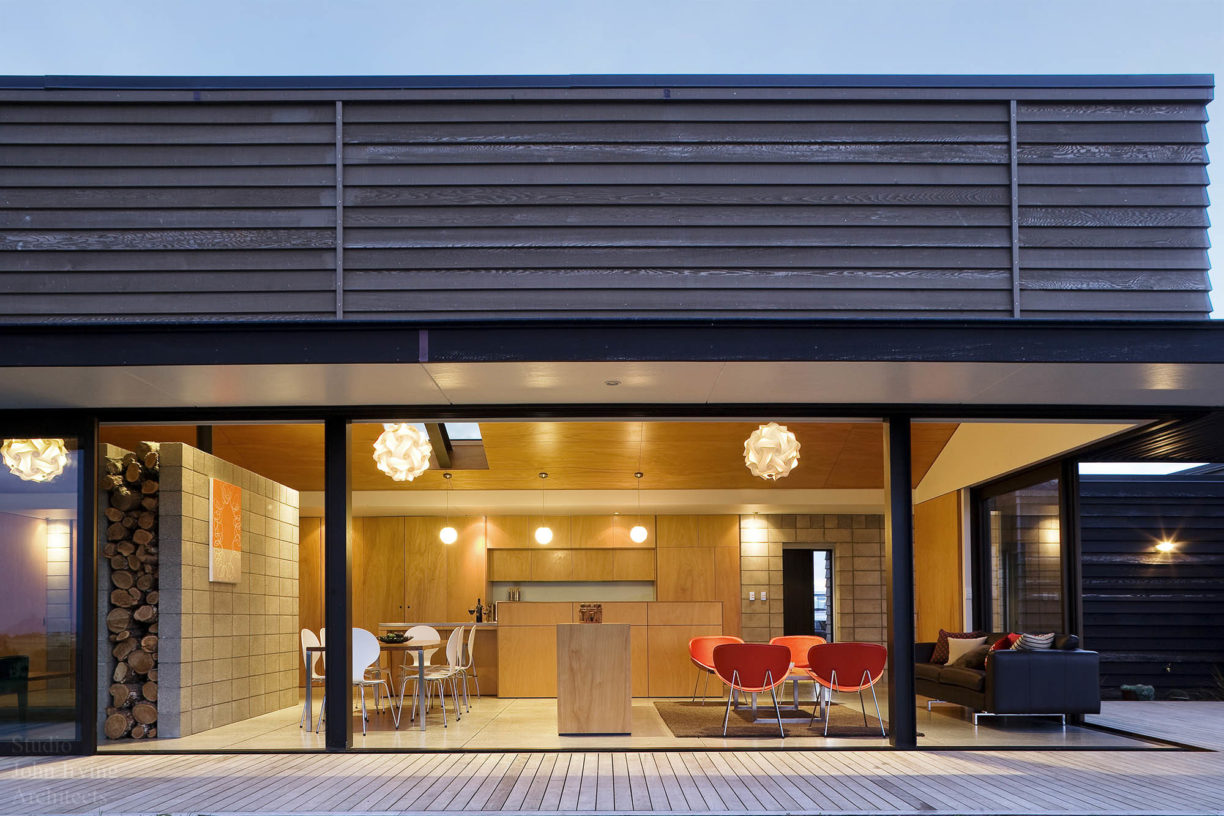 Photographer

Patrick Reynolds. Studio John Irving Architects