We are involved with a raft of exciting projects at the stunning Te Arai links & Tara Iti golf courses.
A selection of projects we have on the boards and under construction at these spectacular oceanside courses are outlined here.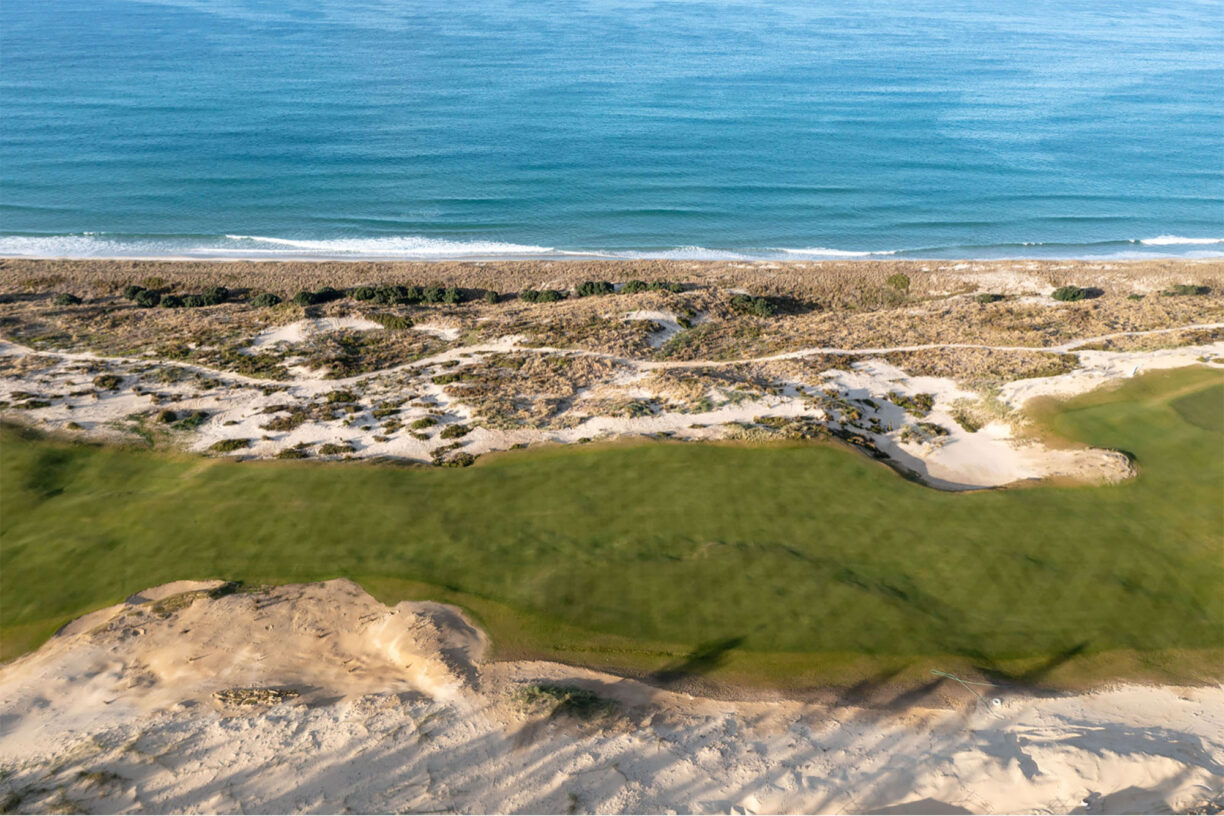 Mates Pad.
This house for a good friend is planned around a sheltered courtyard, with a large infinity pool and a roof deck to capture the wide views of this corner site. Designed to host, this place is going to be a lot of fun.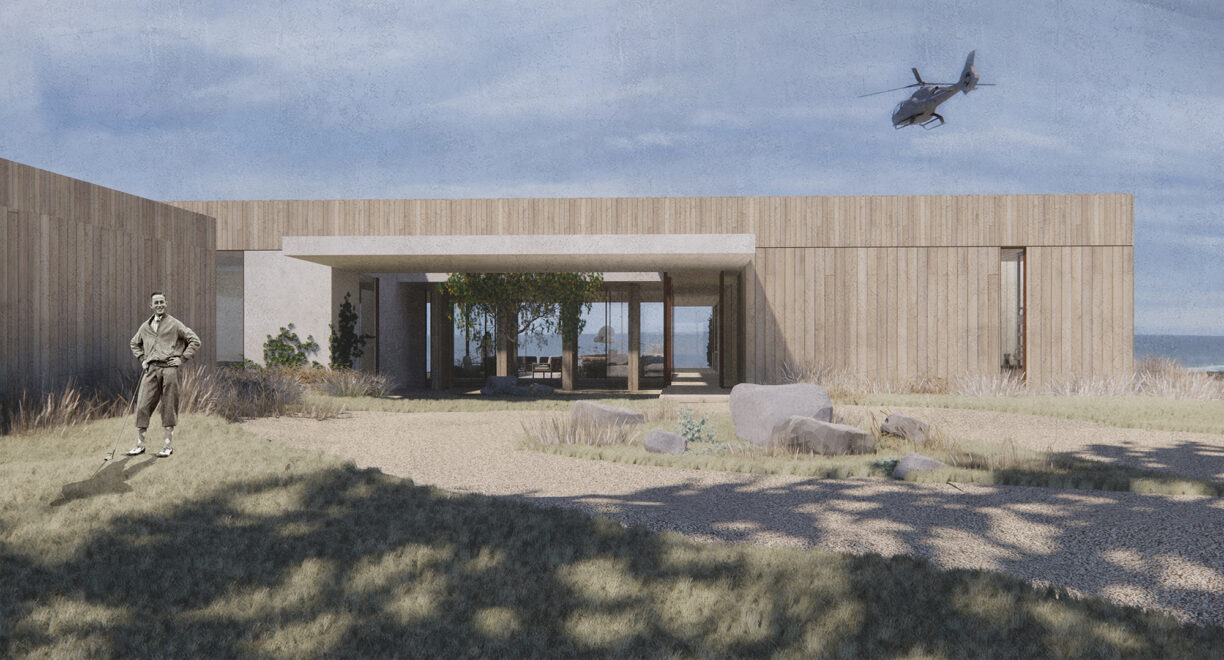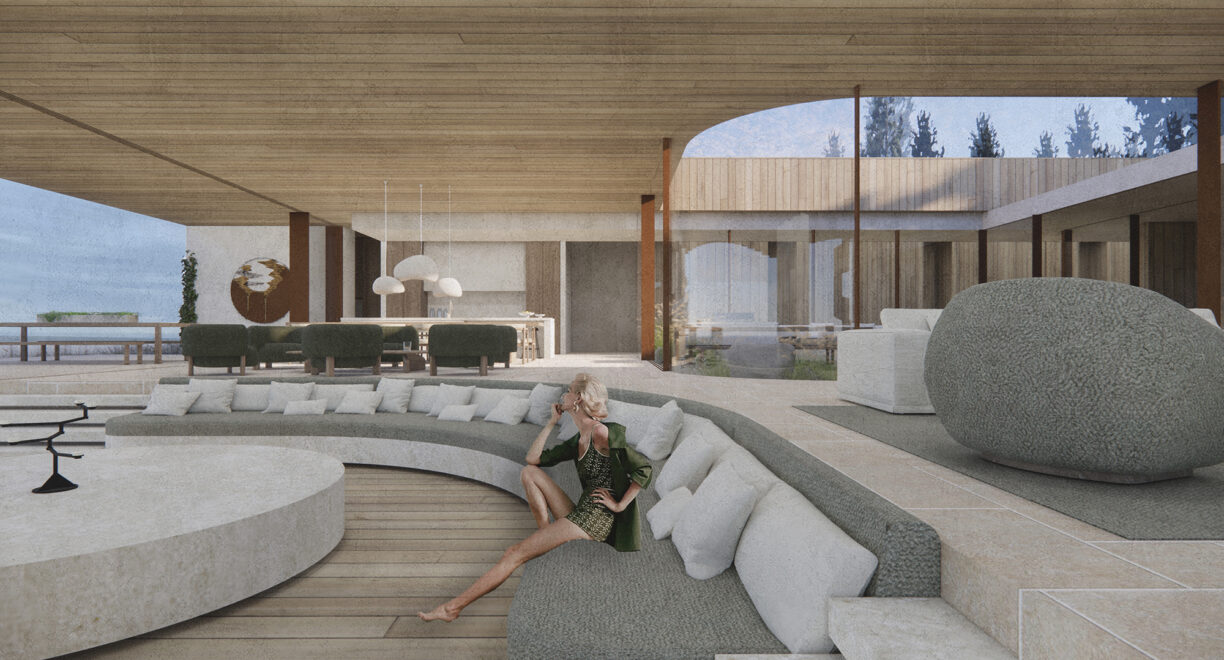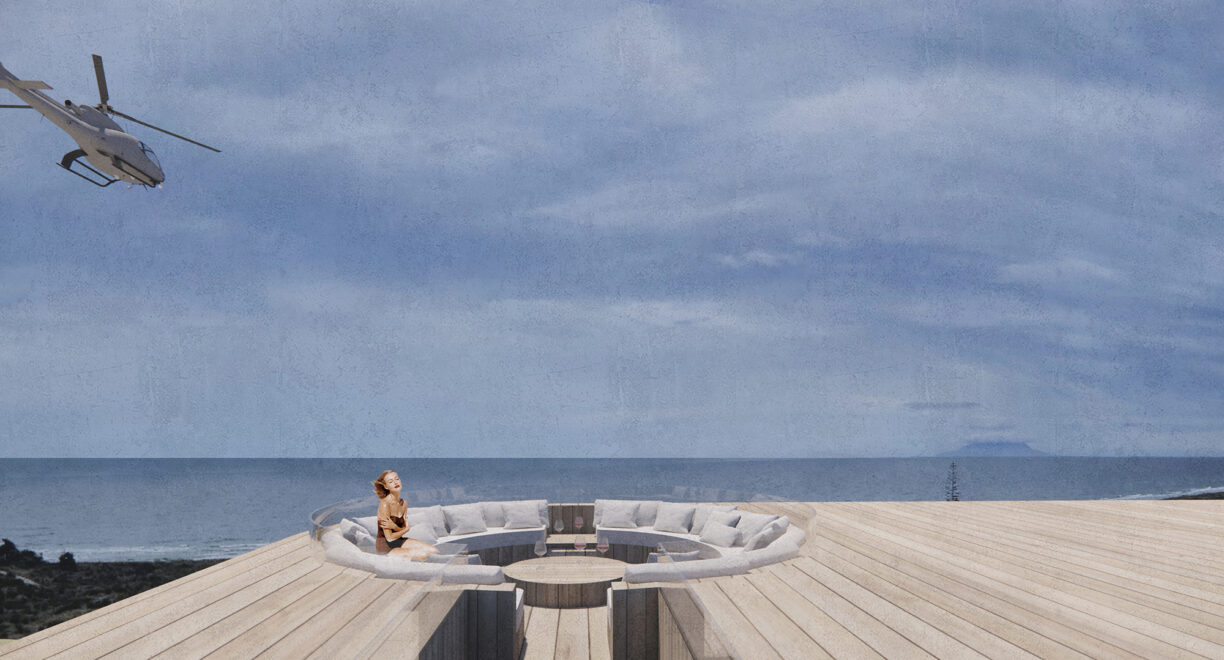 Easy House.
Low-key on arrival, This home has a dramatic external entry stair through a lush courtyard. The upper level bridges over the expansive lower living areas, with wide views to the ocean.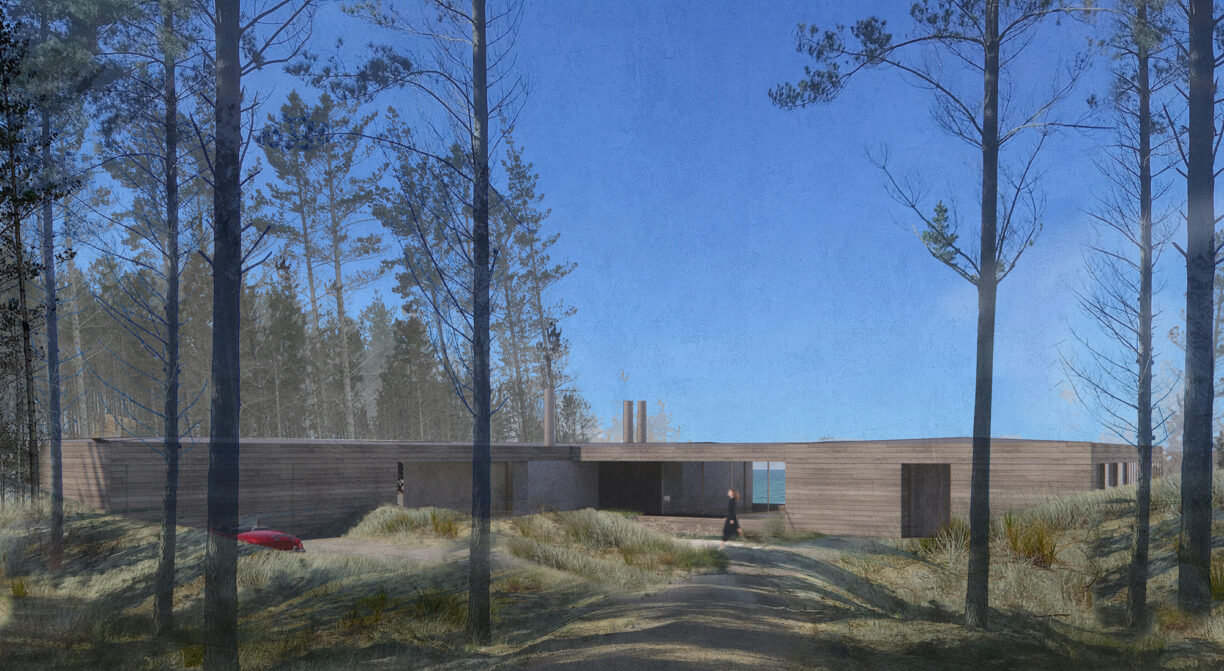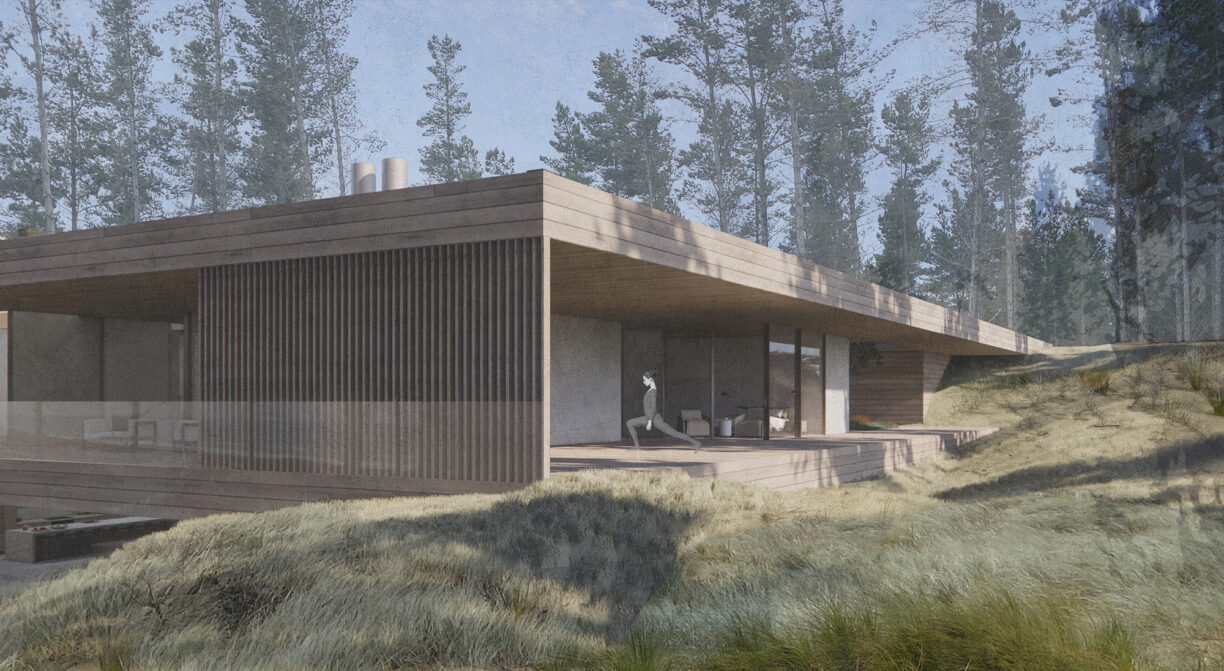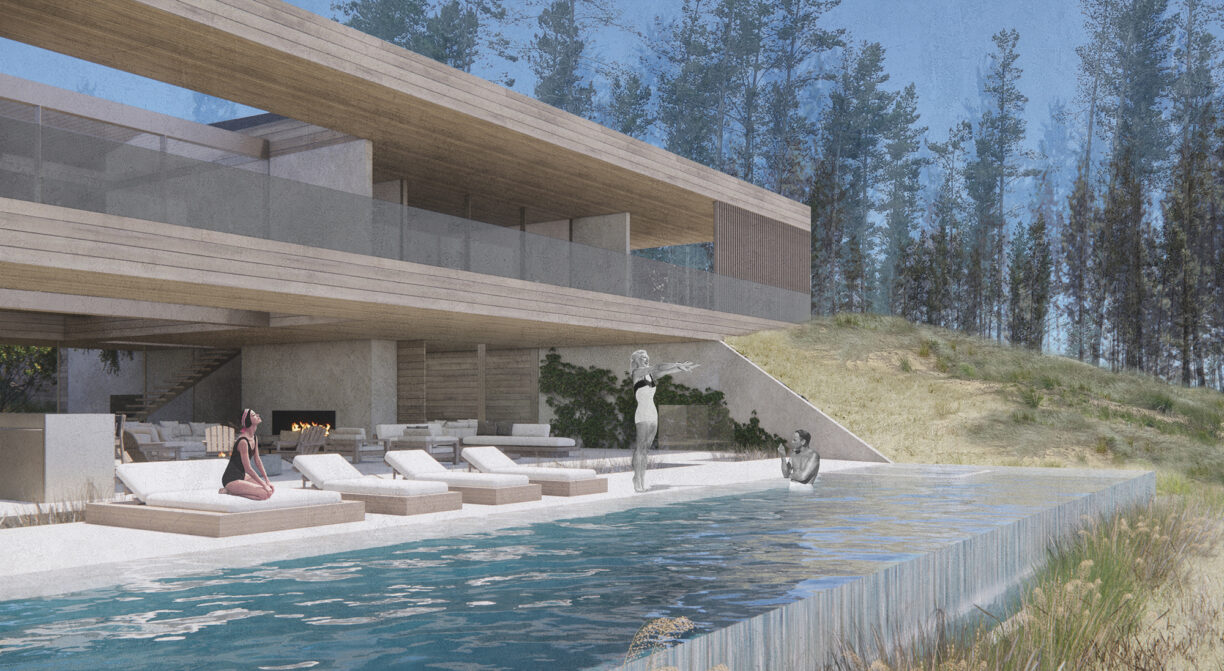 Pyramid Scheme.
This design's roof forms a pyramid, with an exterior courtyard at its core. The form is deliberately horizontal and low-slung, with large eaves keeping everything discreet. The demarcation between inside and outside seemingly disappears.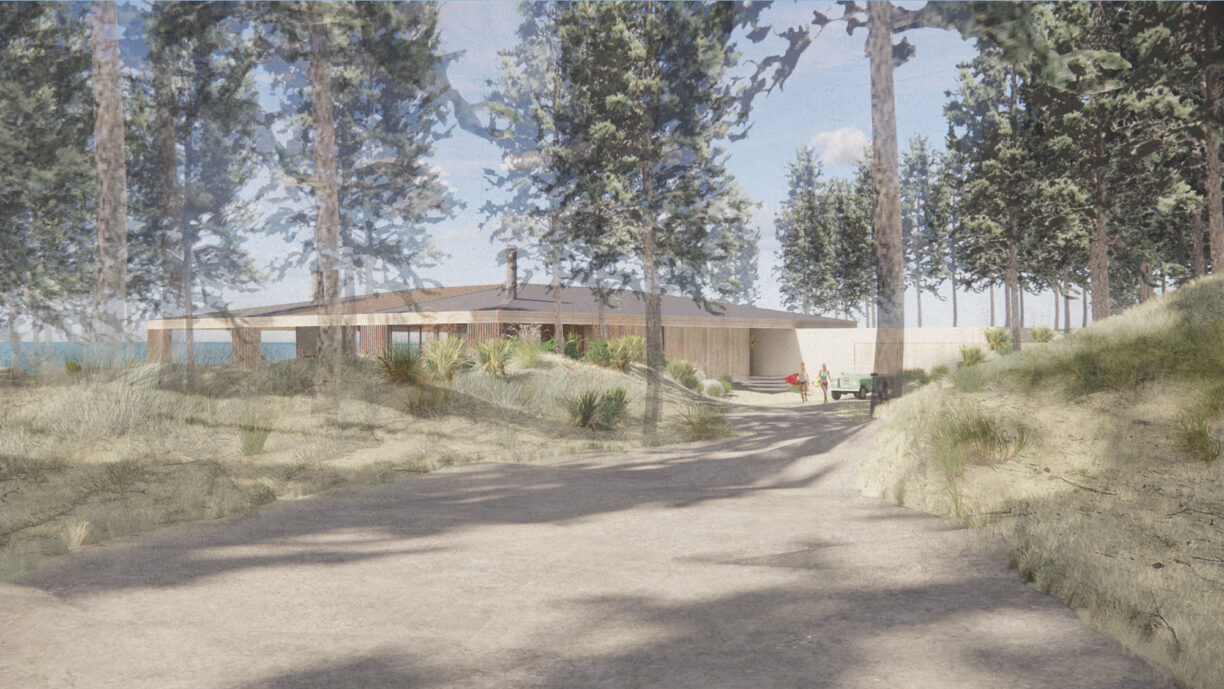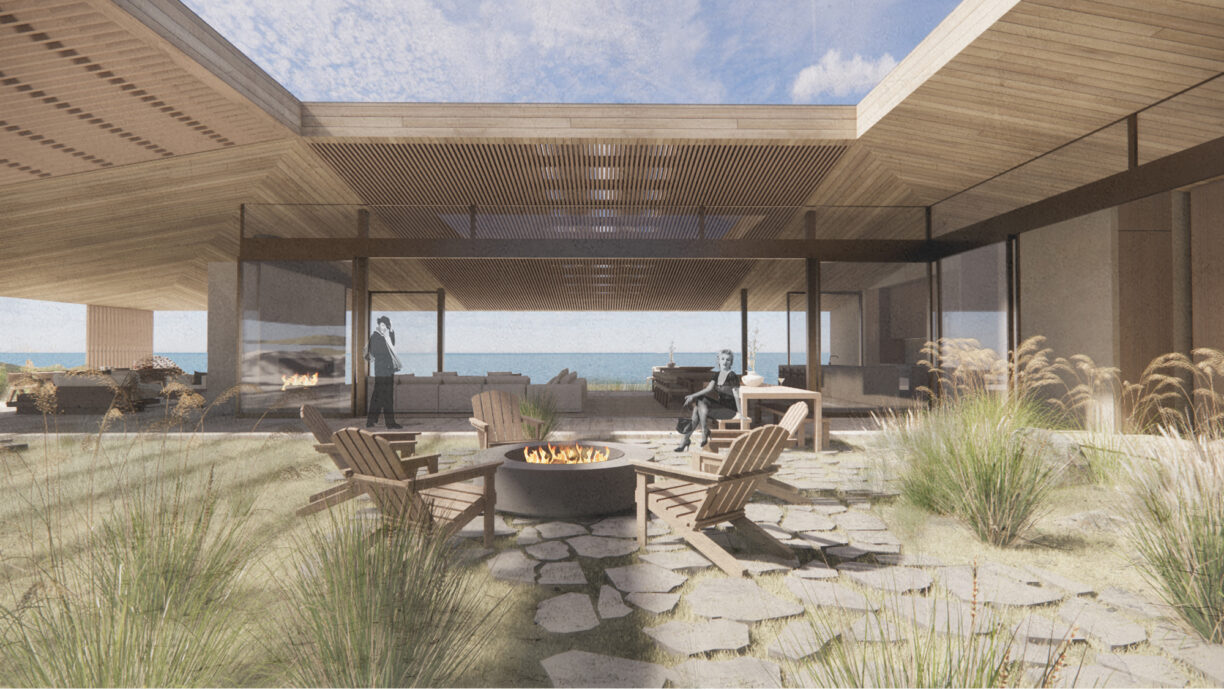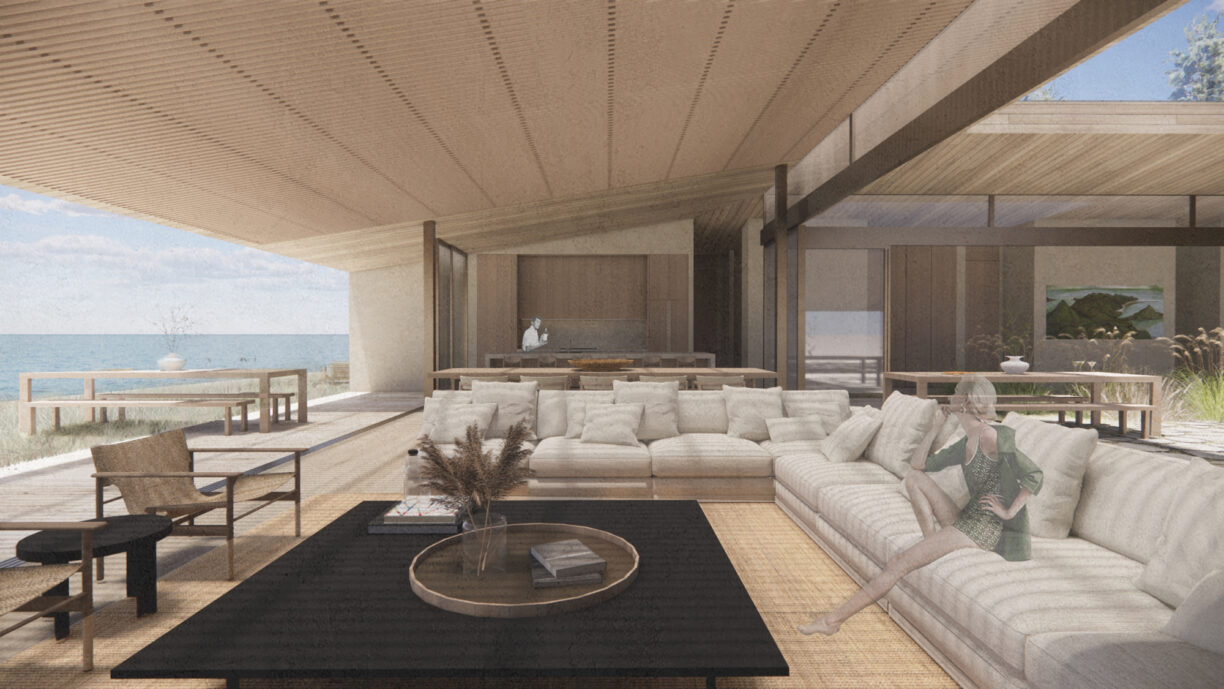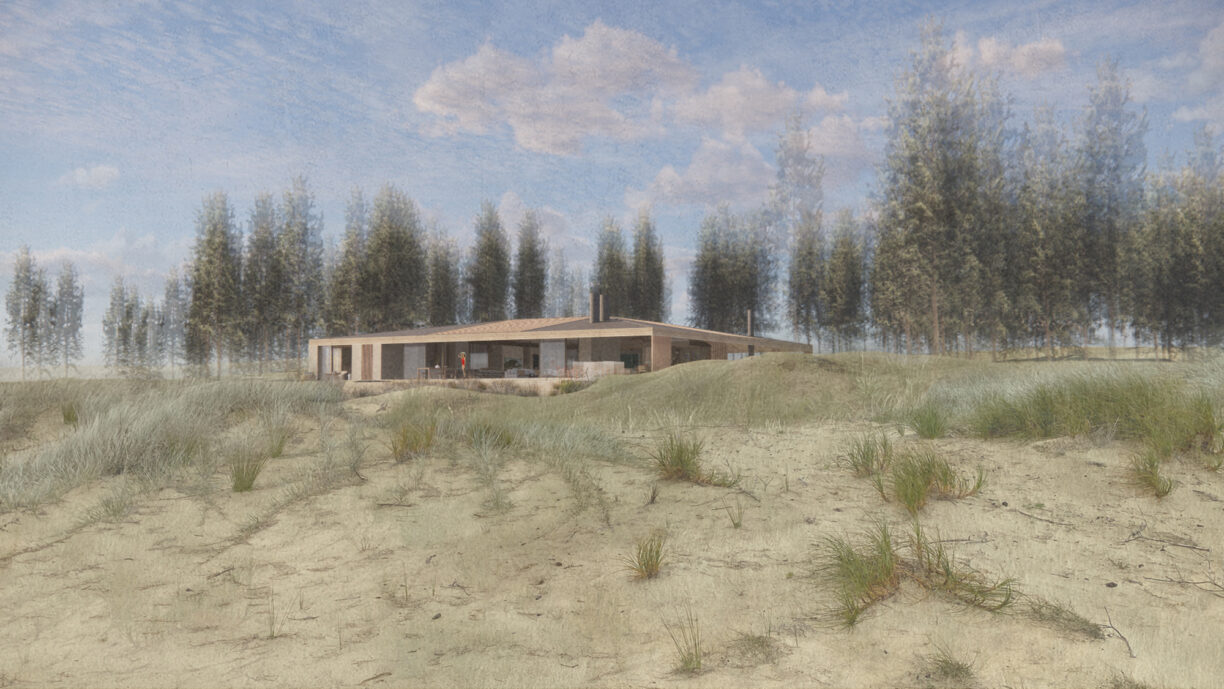 Peggy.
This home features two blocks of Te Kuiti limestone with a shuttered form floating on top, designed to be opened-up or closed-off at the touch of a button. At the heart of this home is an oversized fireplace, which doubles as a dramatic lightwell that brings dappled light into the living areas.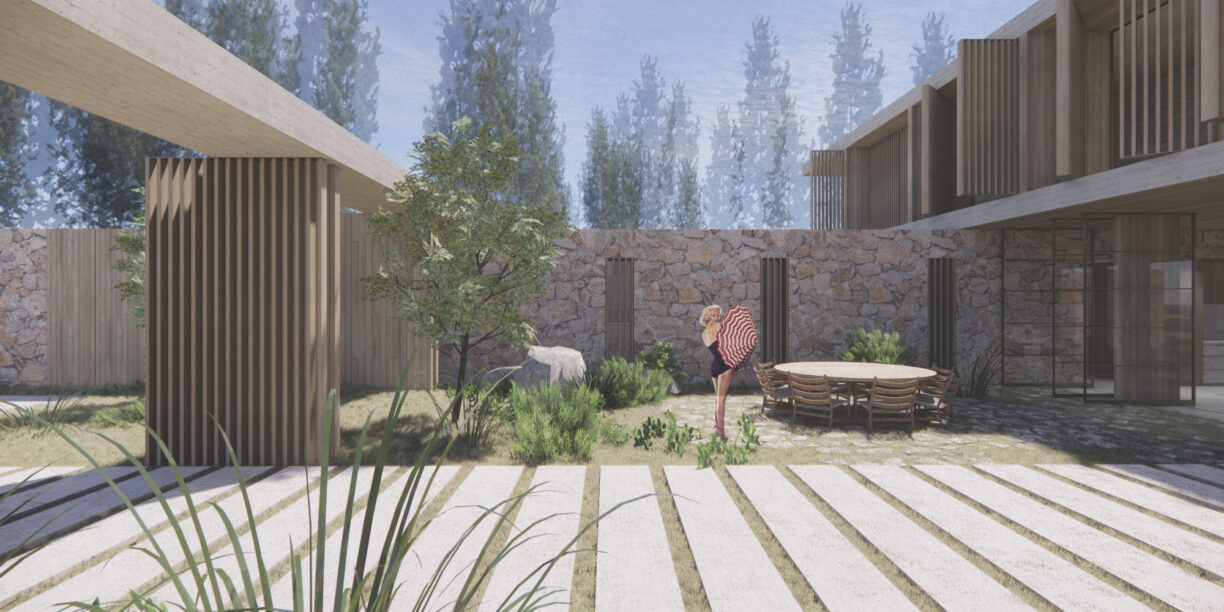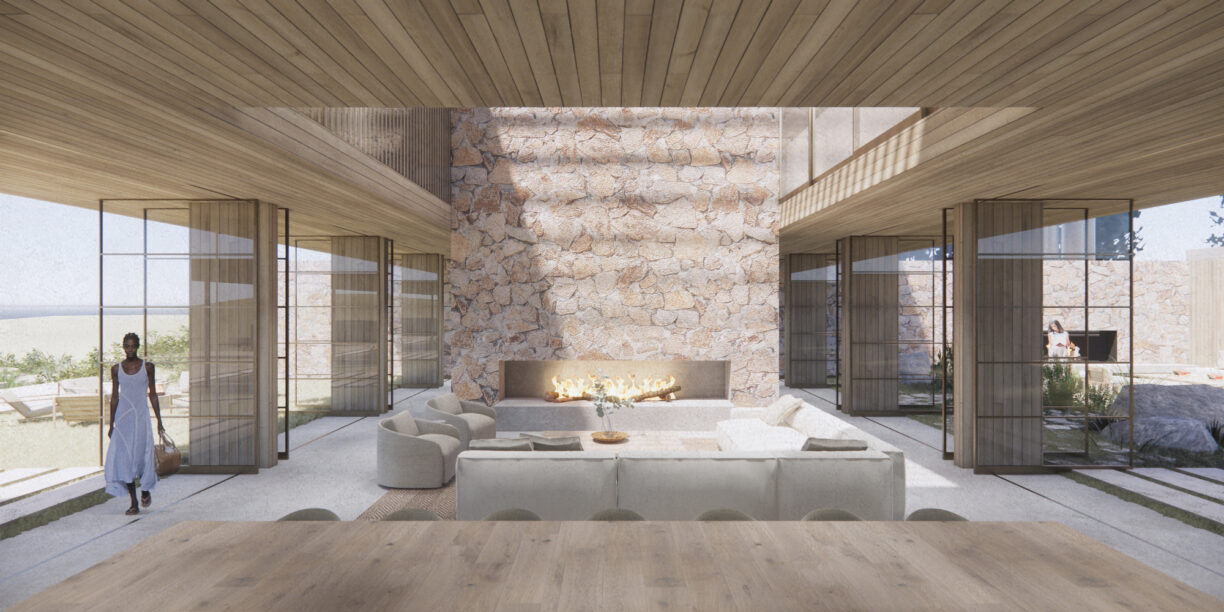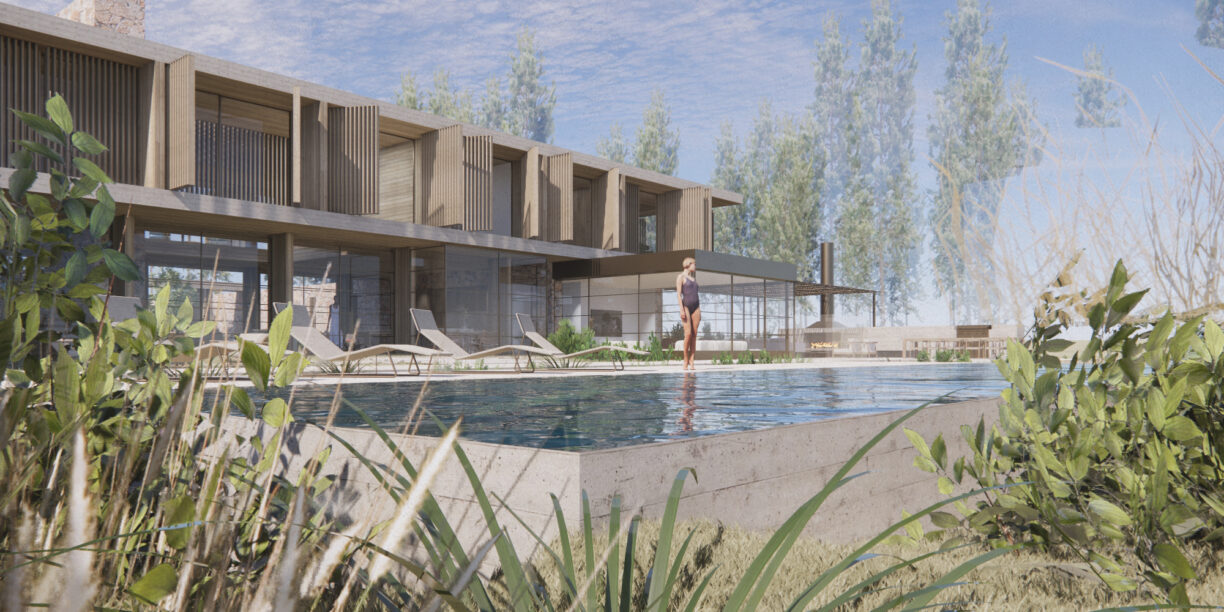 The Farm Shed.
Modelled on the simple farm shed, this home is a relaxed getaway. The shed features a square courtyard chopped out of its centre, ensuring shelter and light to every corner. A series of timber slat screens provide a lightness to the façade.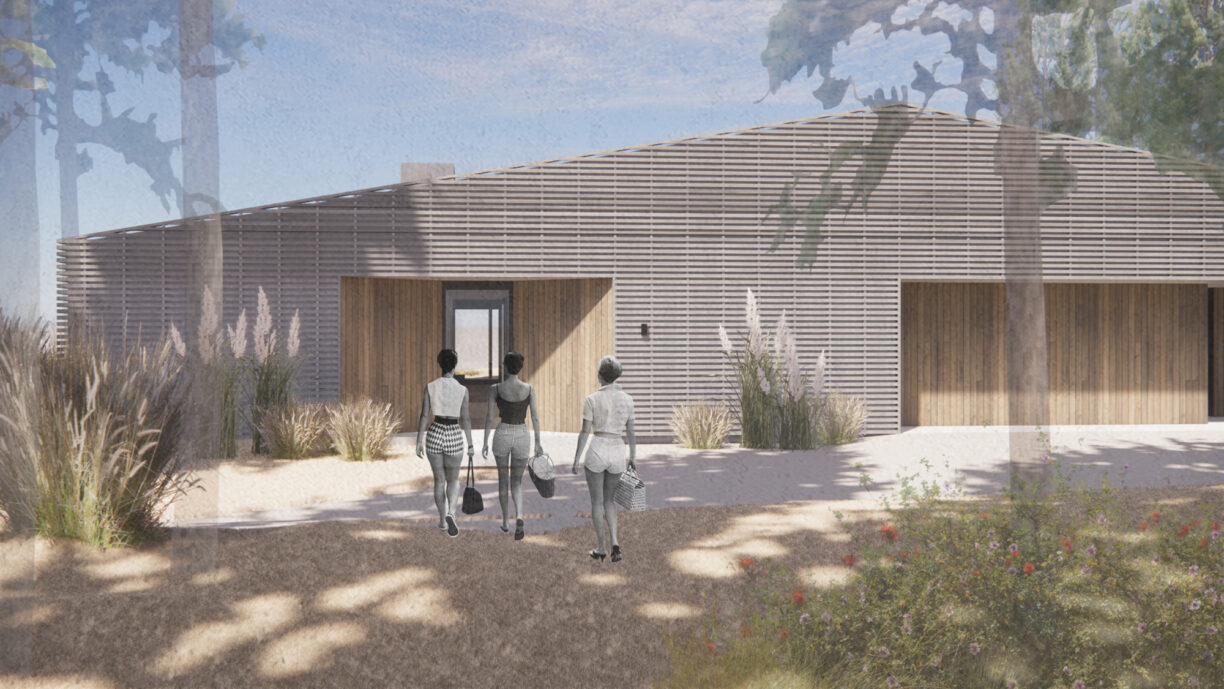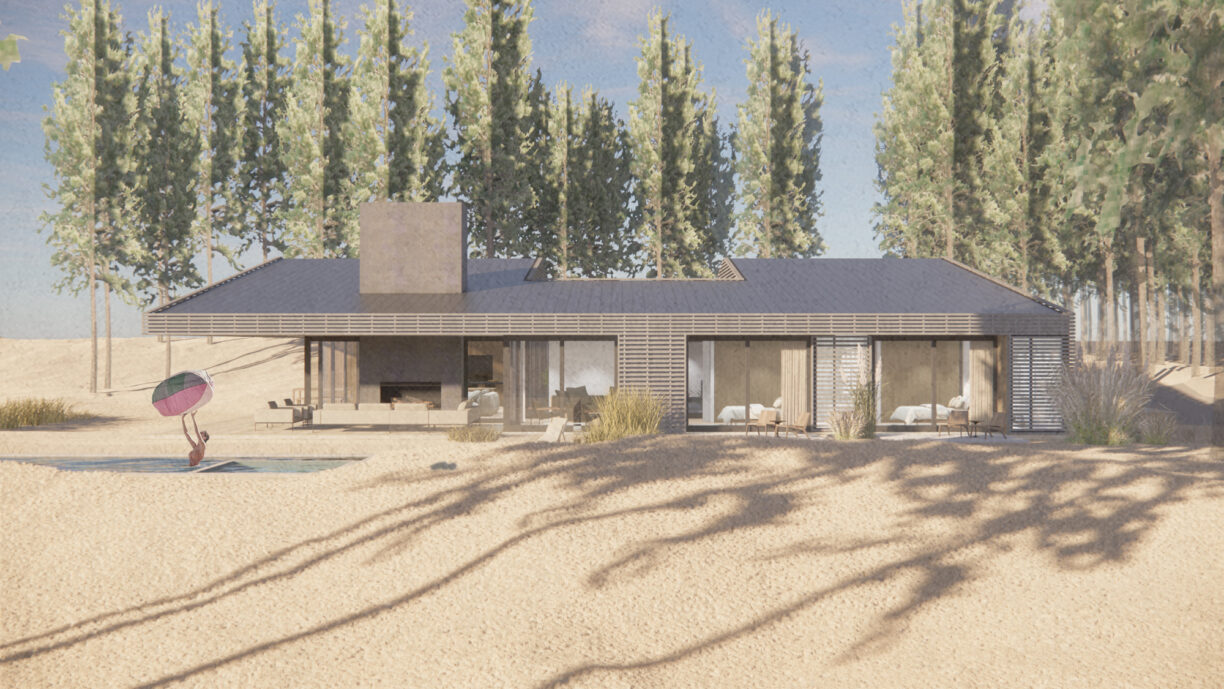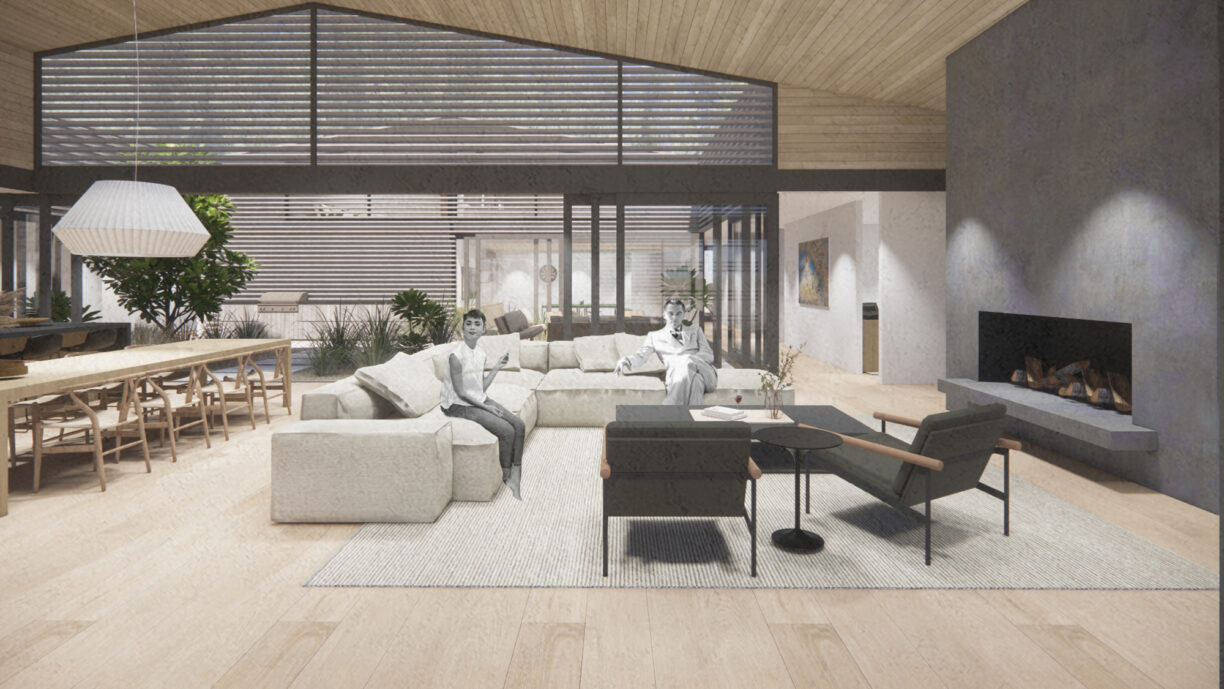 Fun House.
A place to entertain, this home is all about the main diagrid roof, dramatic overhangs and the light-play that ensues. The generosity of scale reflects the owner's larger-than-life personality.