A stark white courtyard home, located in suburban Westmere, Auckland. The street appeal of this white home gives very little away. The cladding of horizontal timber slats speak a similar language to its weatherboarded neighbours. It is only once you approach the entry door that the house begins to reveal itself.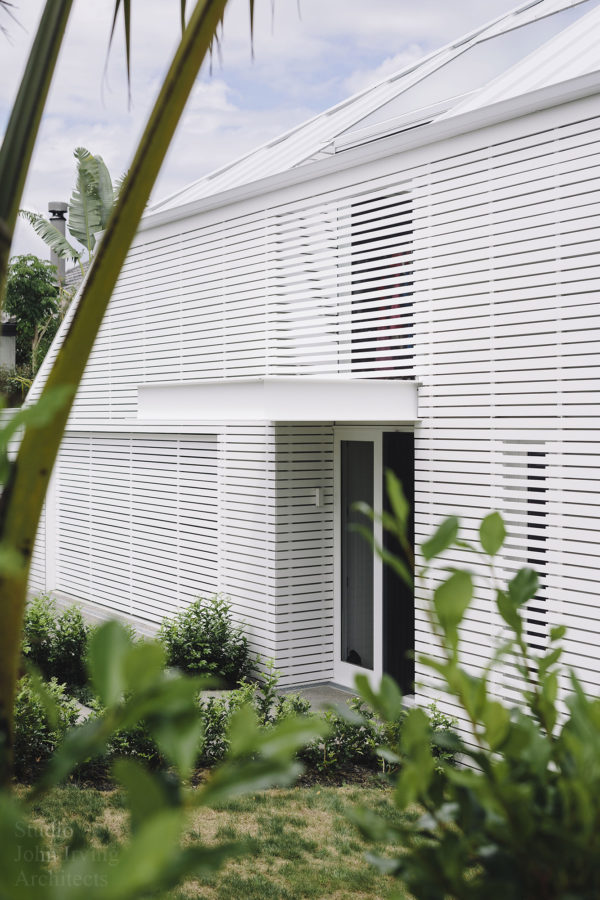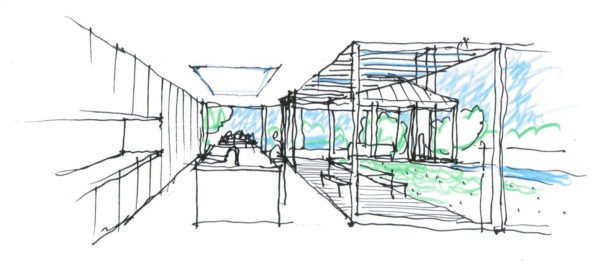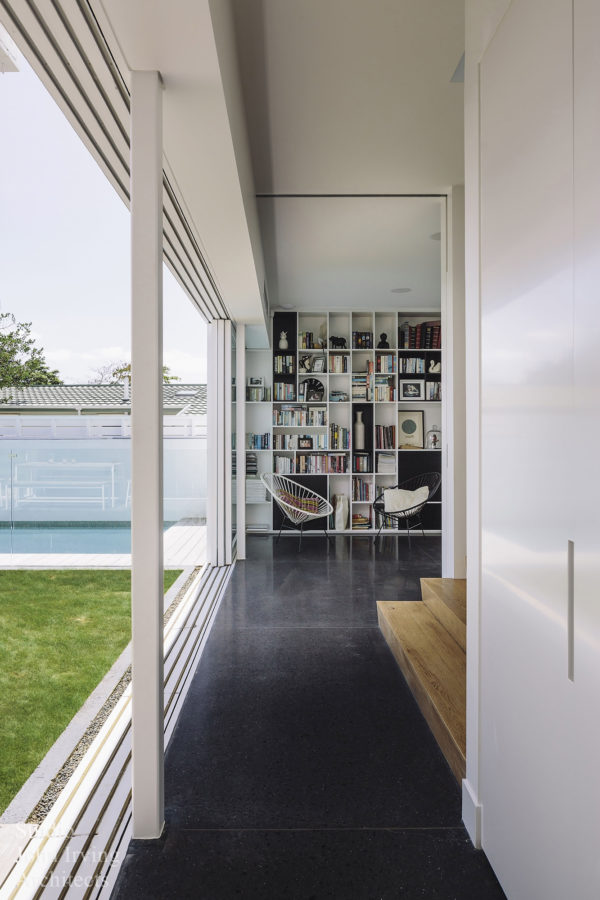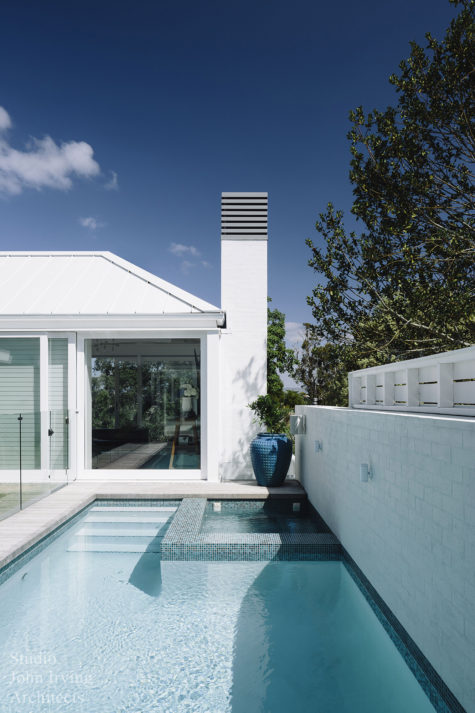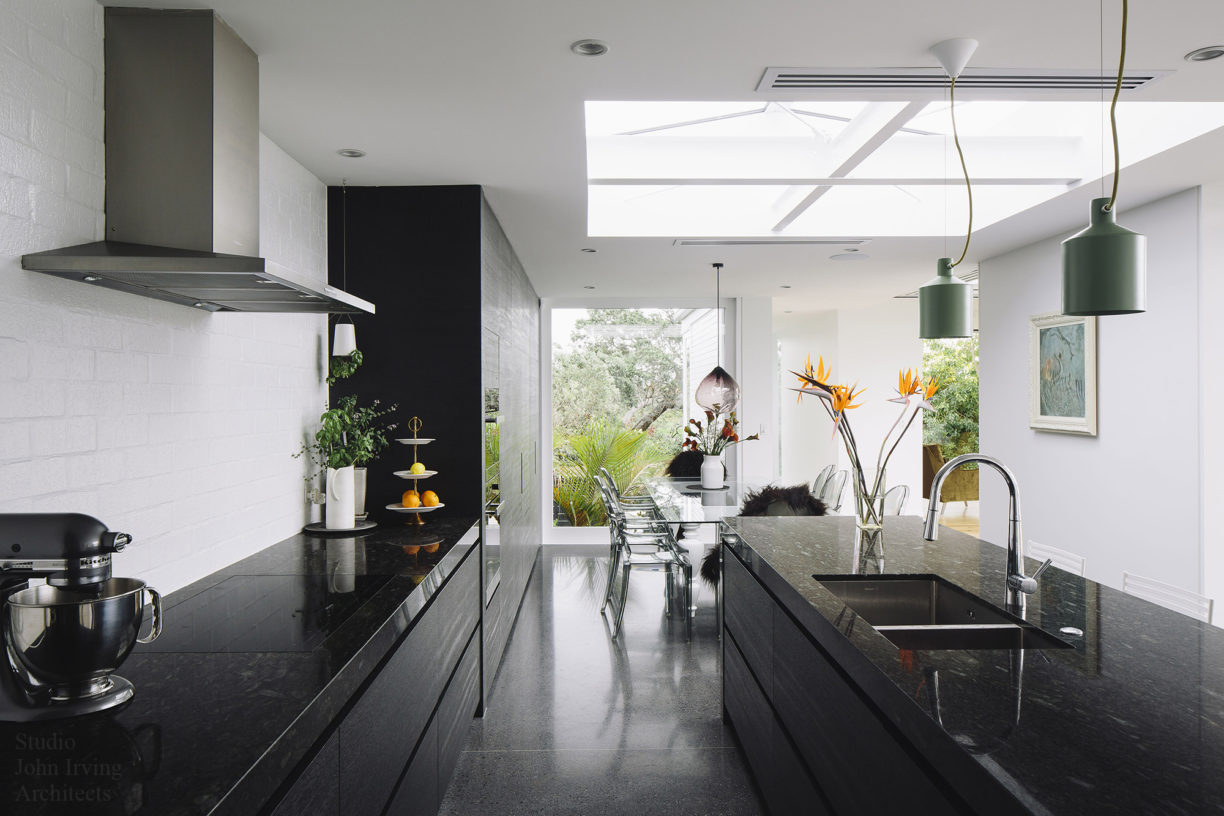 The entry allows a layering of views from the green grass of the courtyard, followed by a clear line of sight through the main living areas to the trees and inlet views beyond.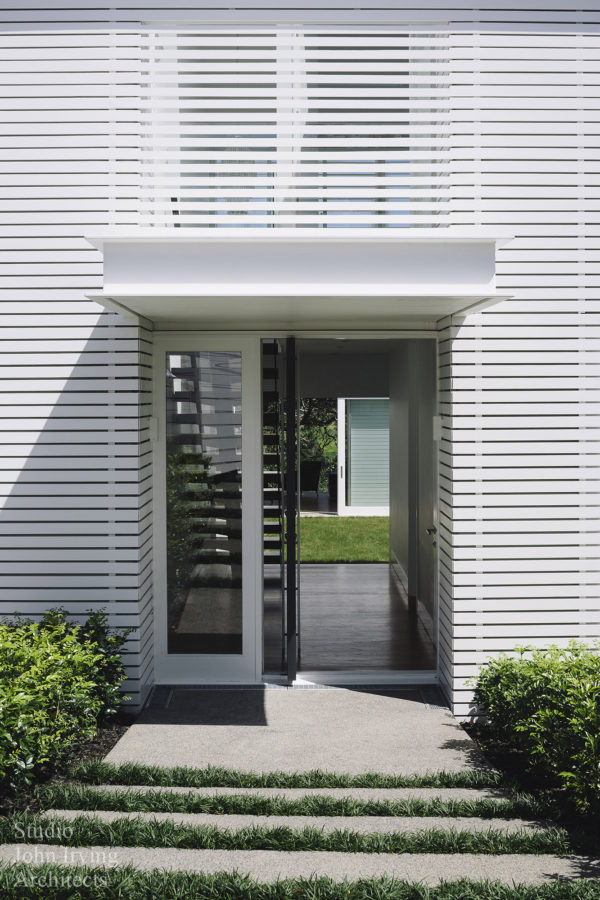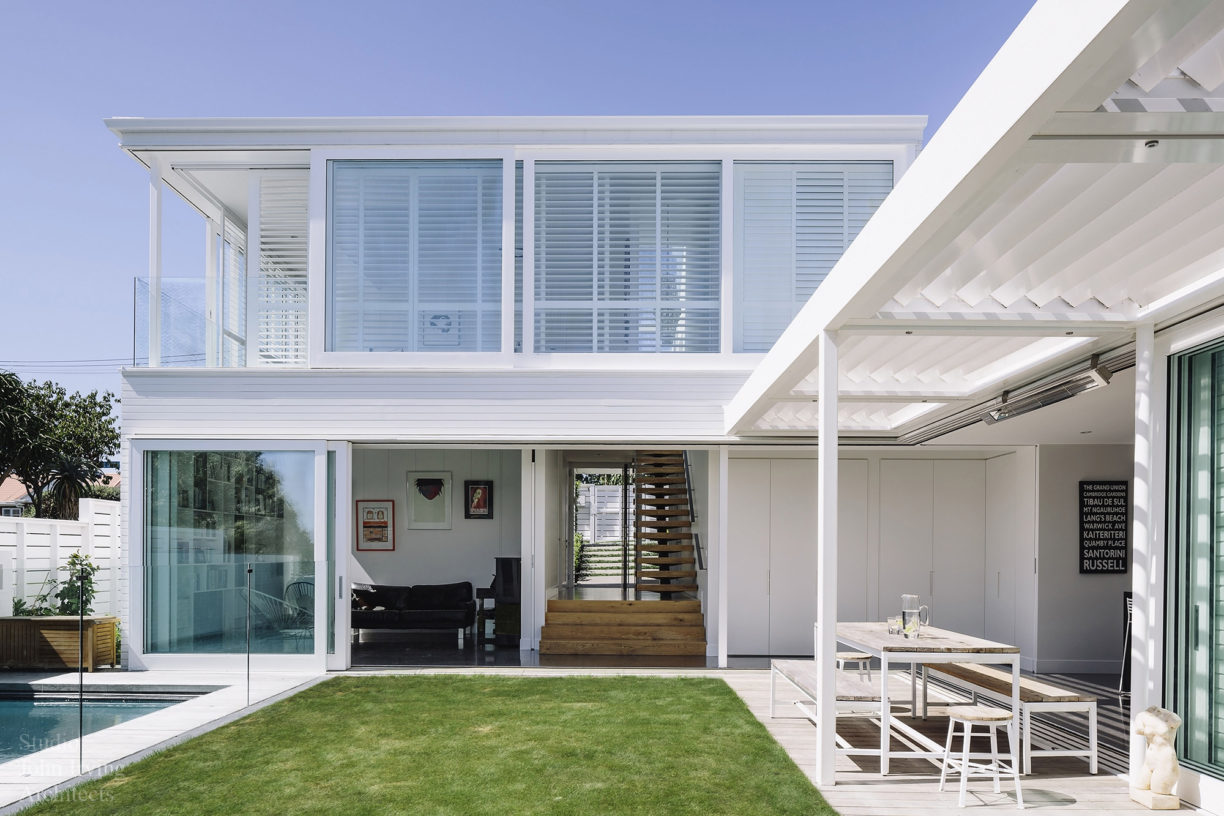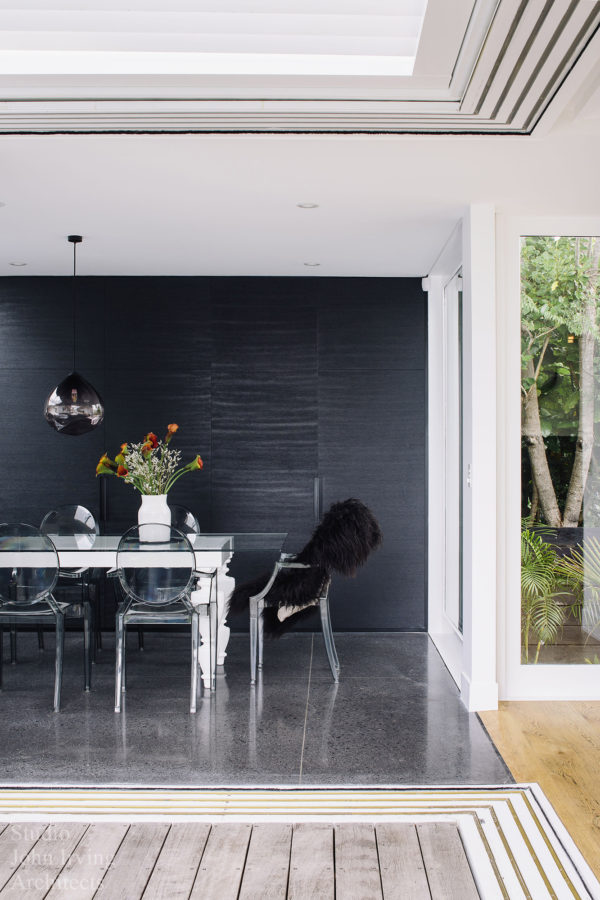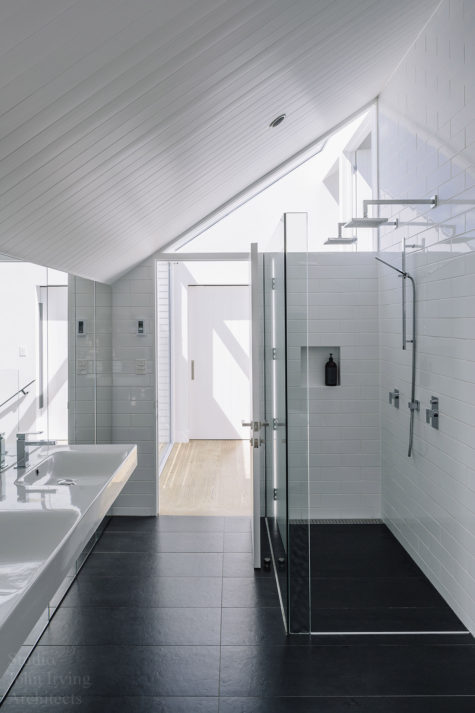 The courtyard allows the home to be completely opened up while remaining private from its suburban setting. The best of both worlds.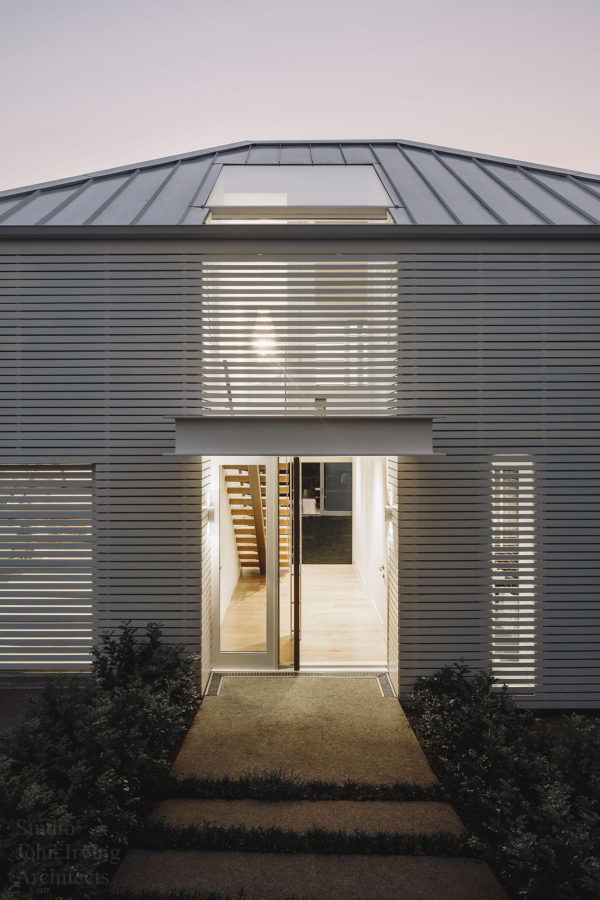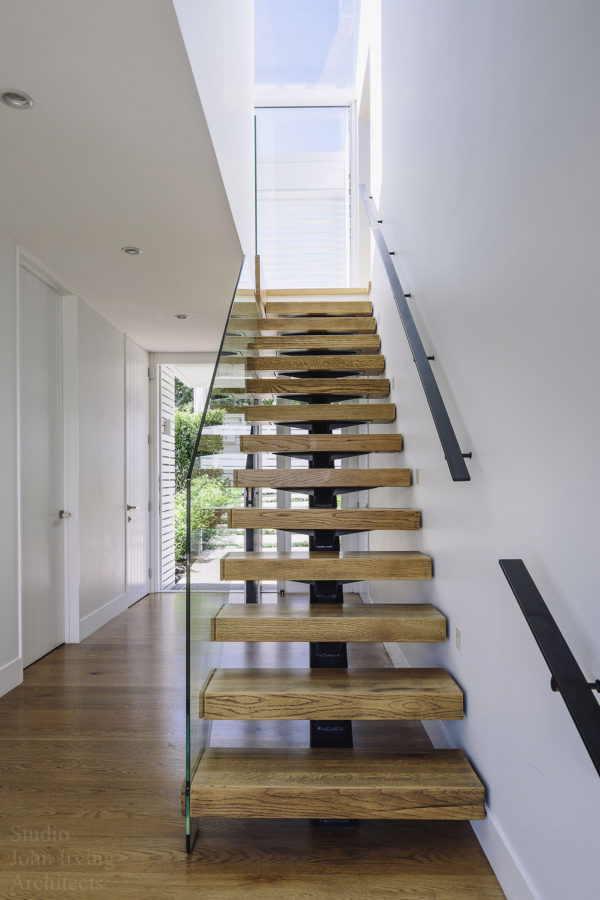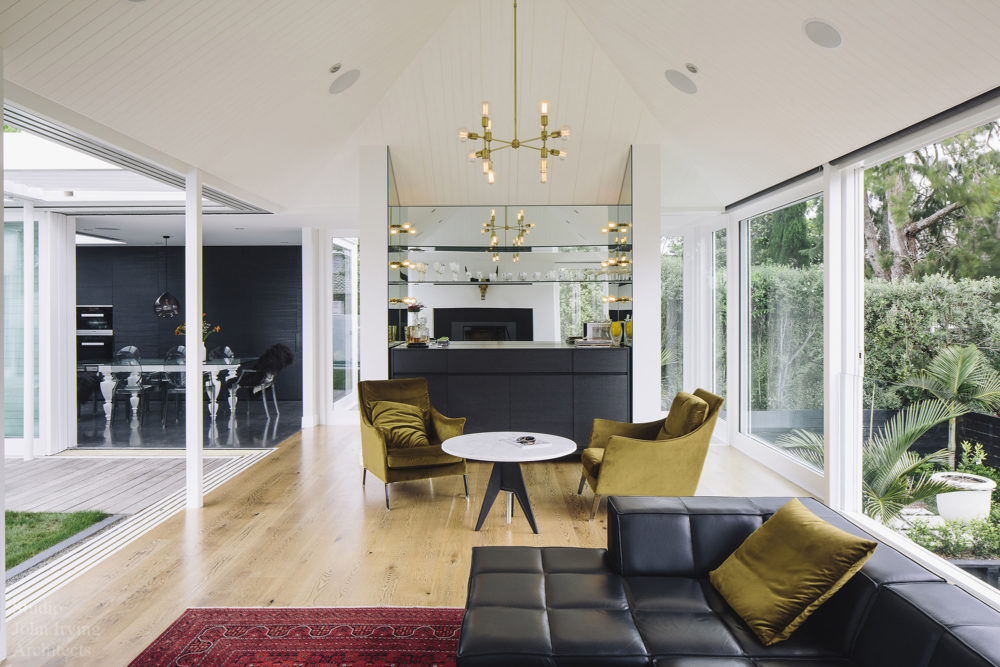 The master suite is located above the living level with a scillion tongue and groove ceiling. This is a private haven that retreats from the living areas.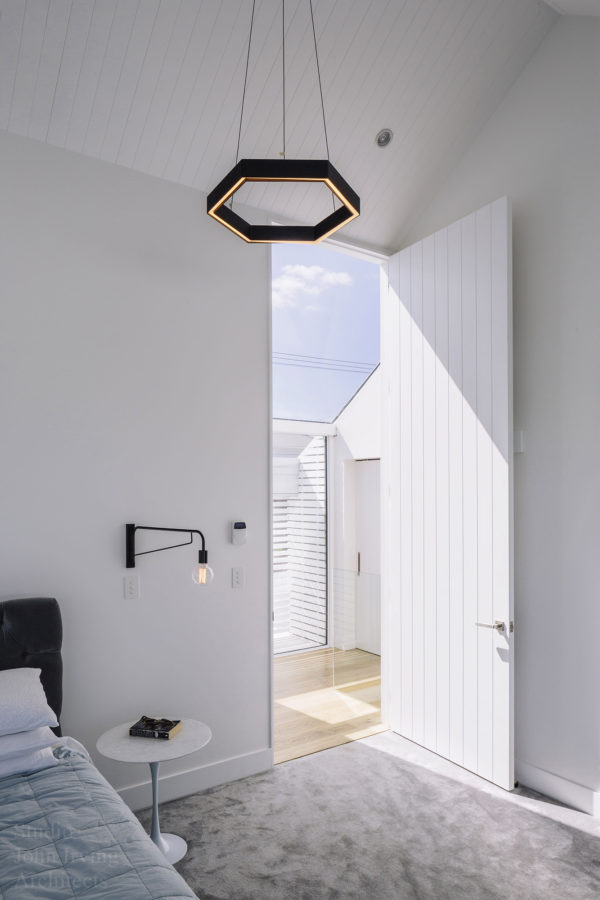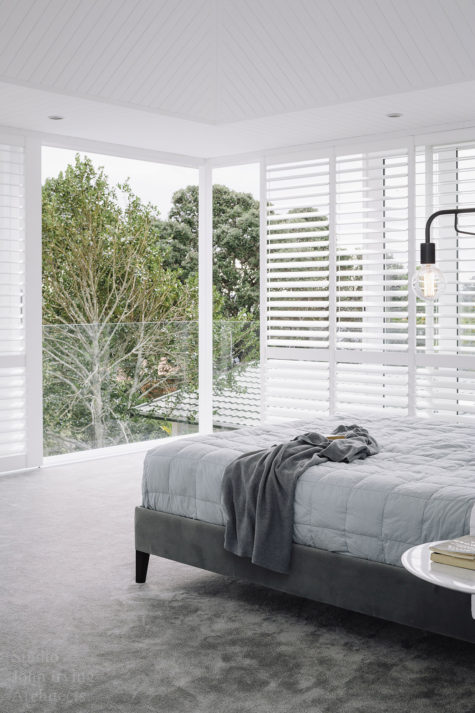 "
John designed us a fabulous house that we love. He was professional to work with and a committed partner in the project. We have no hesitation is recommending him to anyone wanting a talented, thoughtful and conscientious architect."
Bryony and Christopher Dawson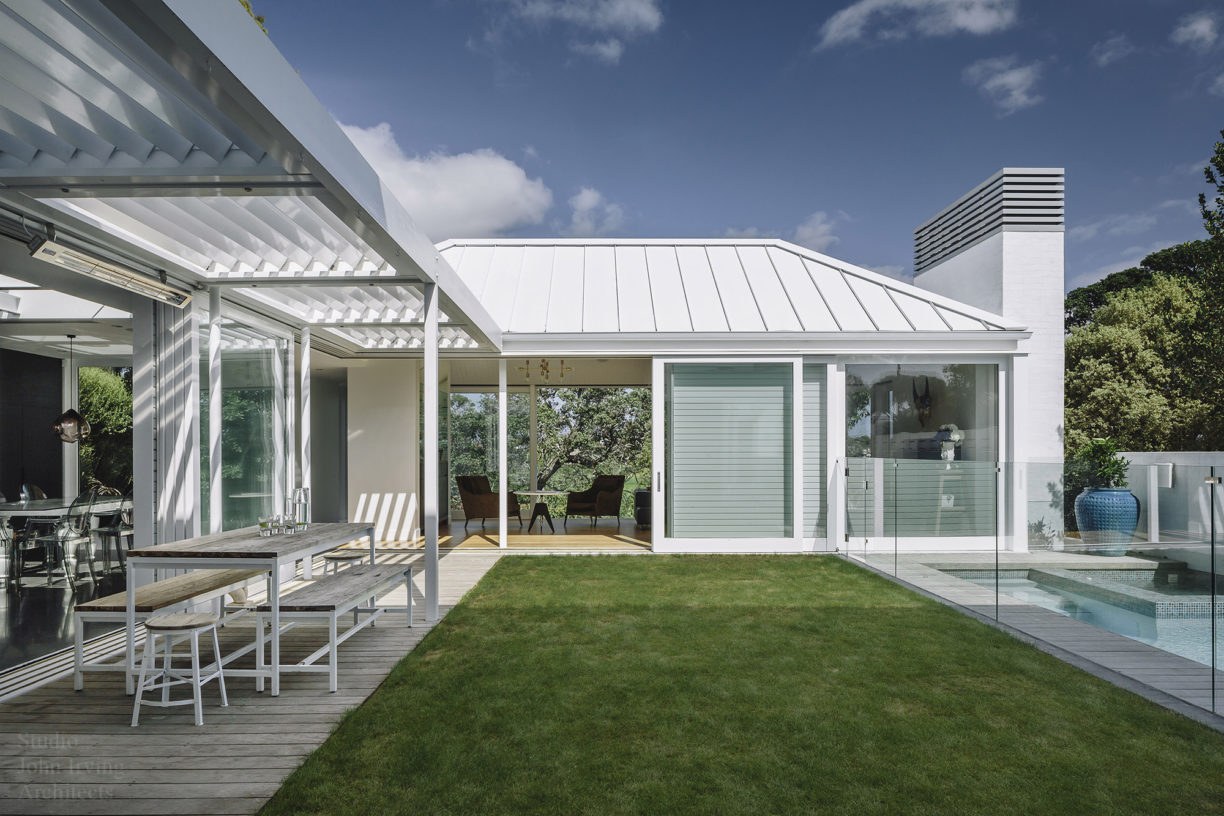 Photographer

Simon Wilson