This heritage zoned family home in Auckland, New Zealand is located on a stunning clifftop site overlooking the Orakei basin with views out to Rangitoto island
This large home is divided into two parts, the old 1920s arts and crafts house ( which is white ) and the new modern addition ( which is black ). Simple stuff.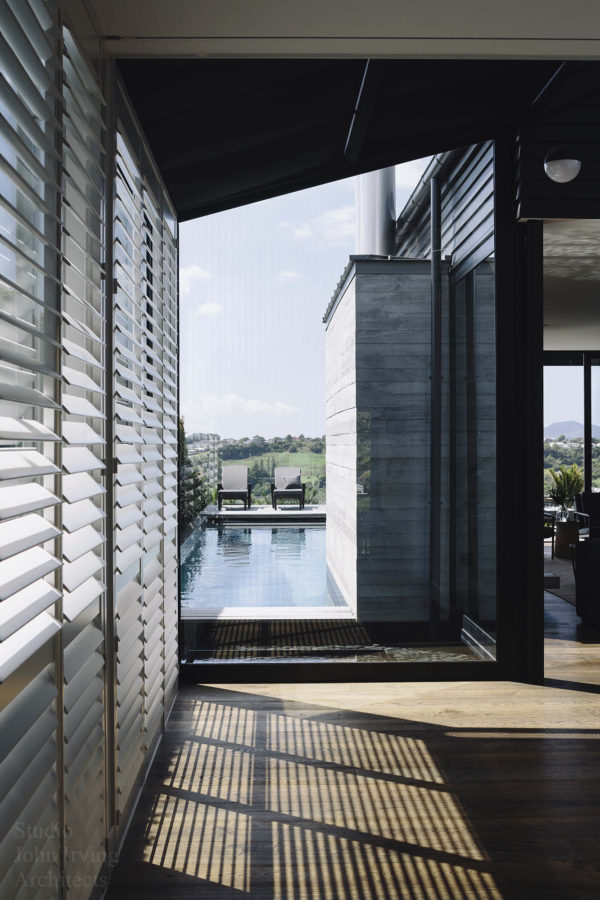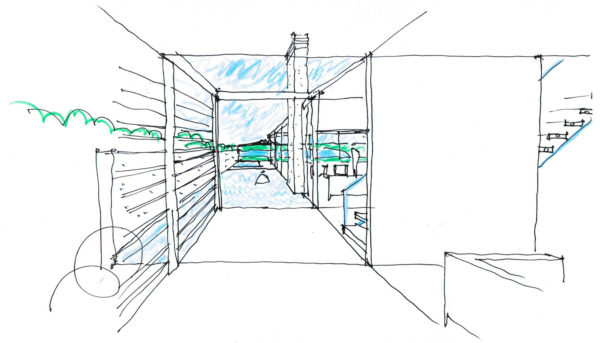 The old ( white ) and new ( black ) parts of the house are separated by a glass link with a bridge joining the old and the new. The old home was in very poor condition and was virtually rebuilt with the original street appeal being retained.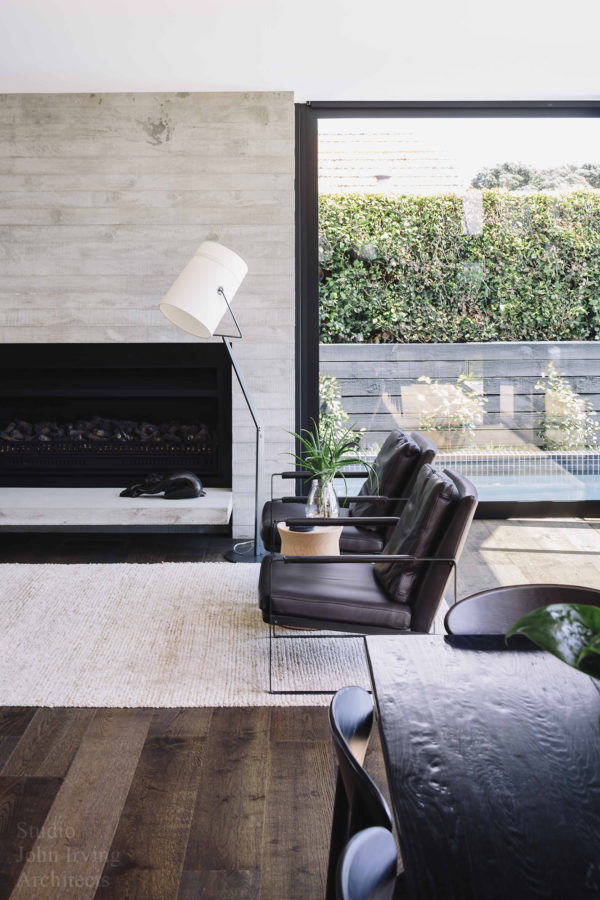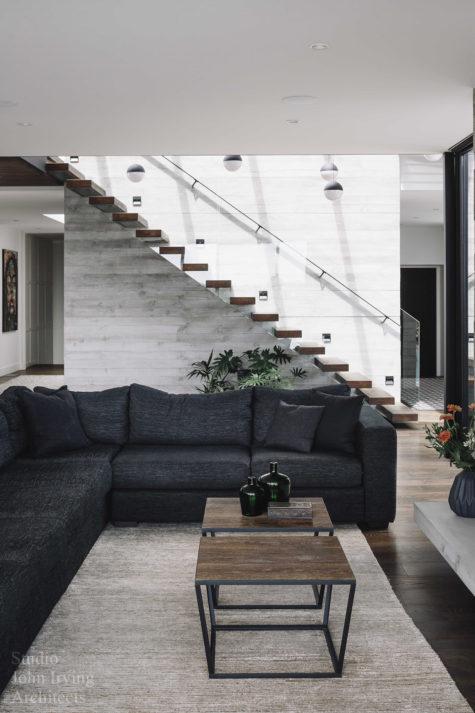 The house features a cantilevered stair set into an in situ shuttered concrete wall. The pool teeters on the edge of the cliff.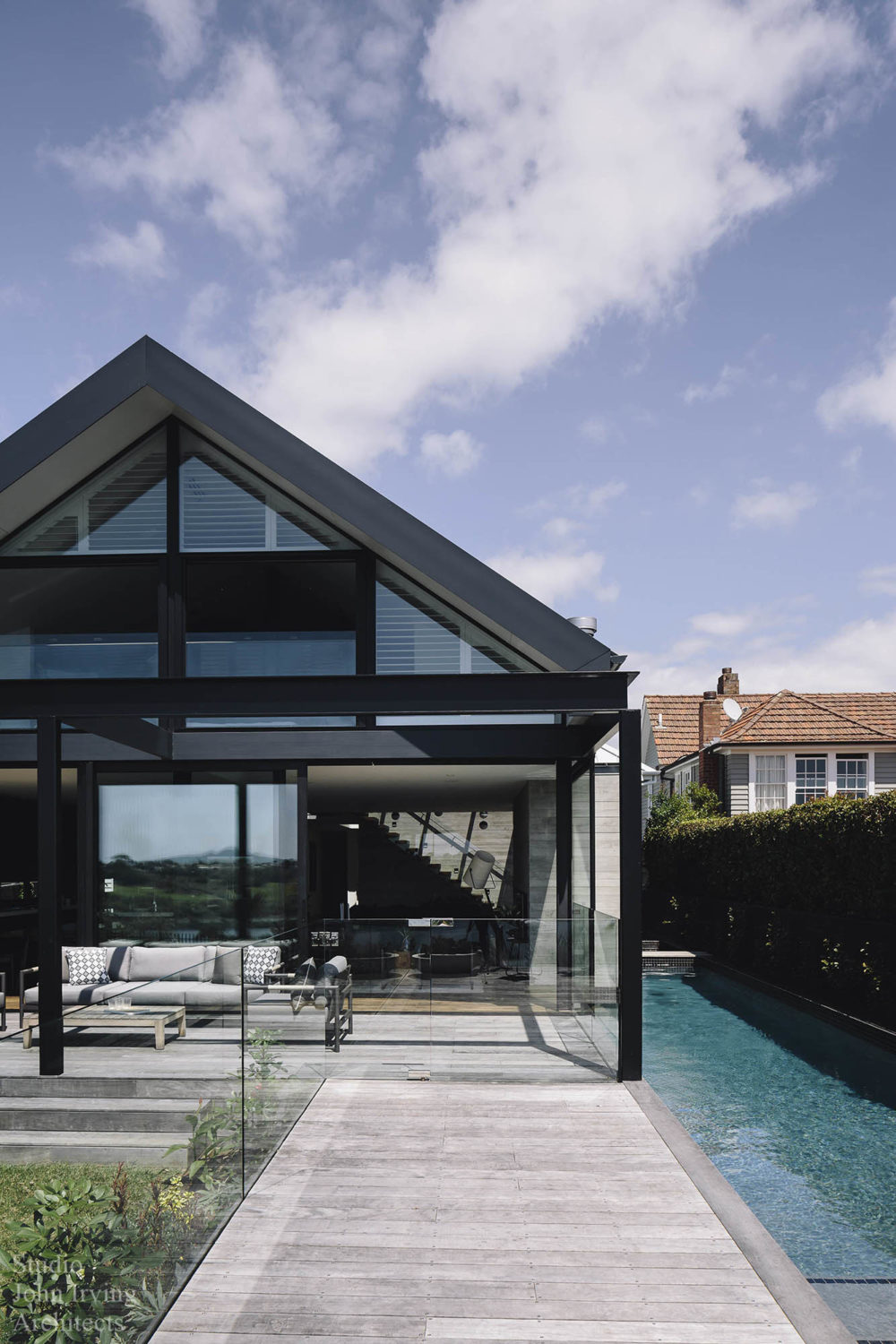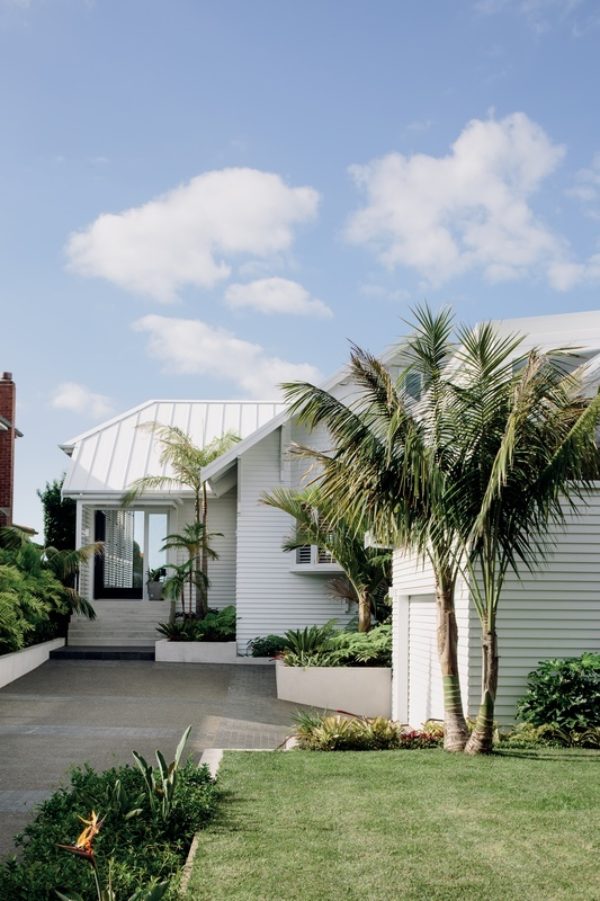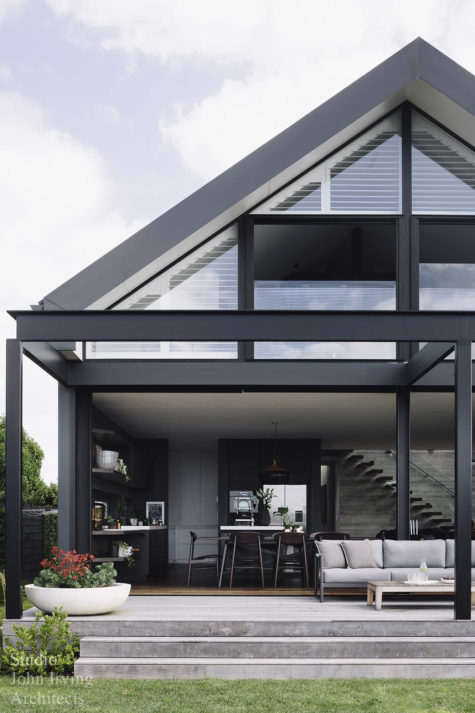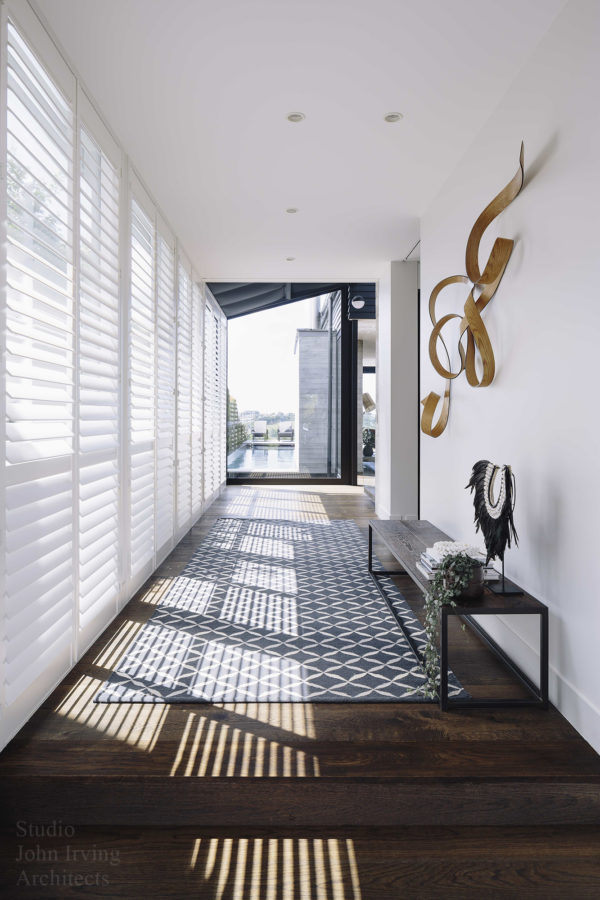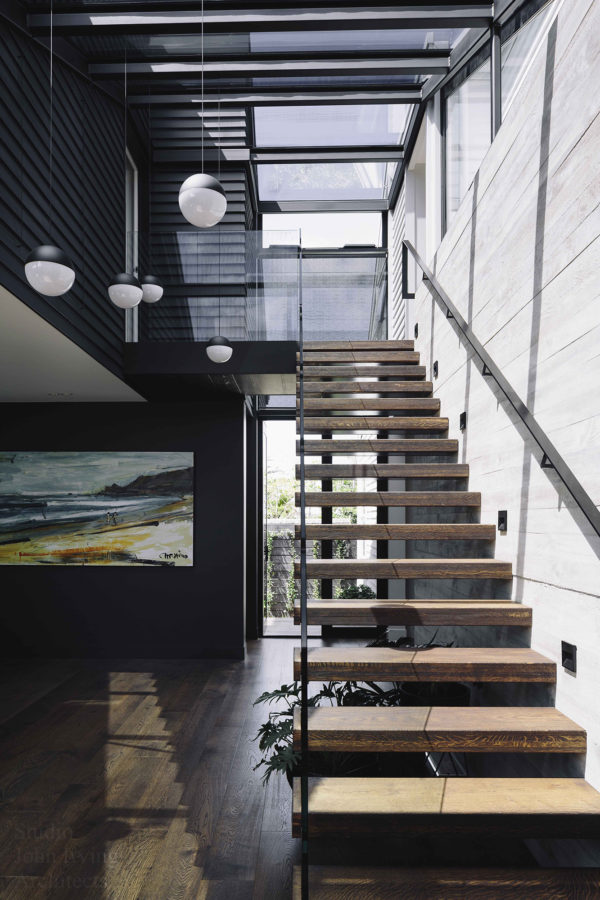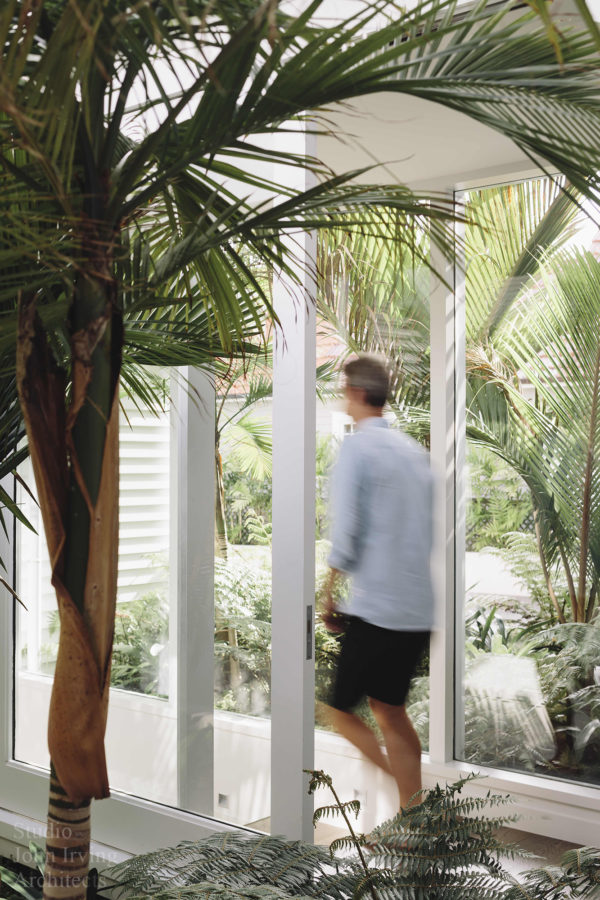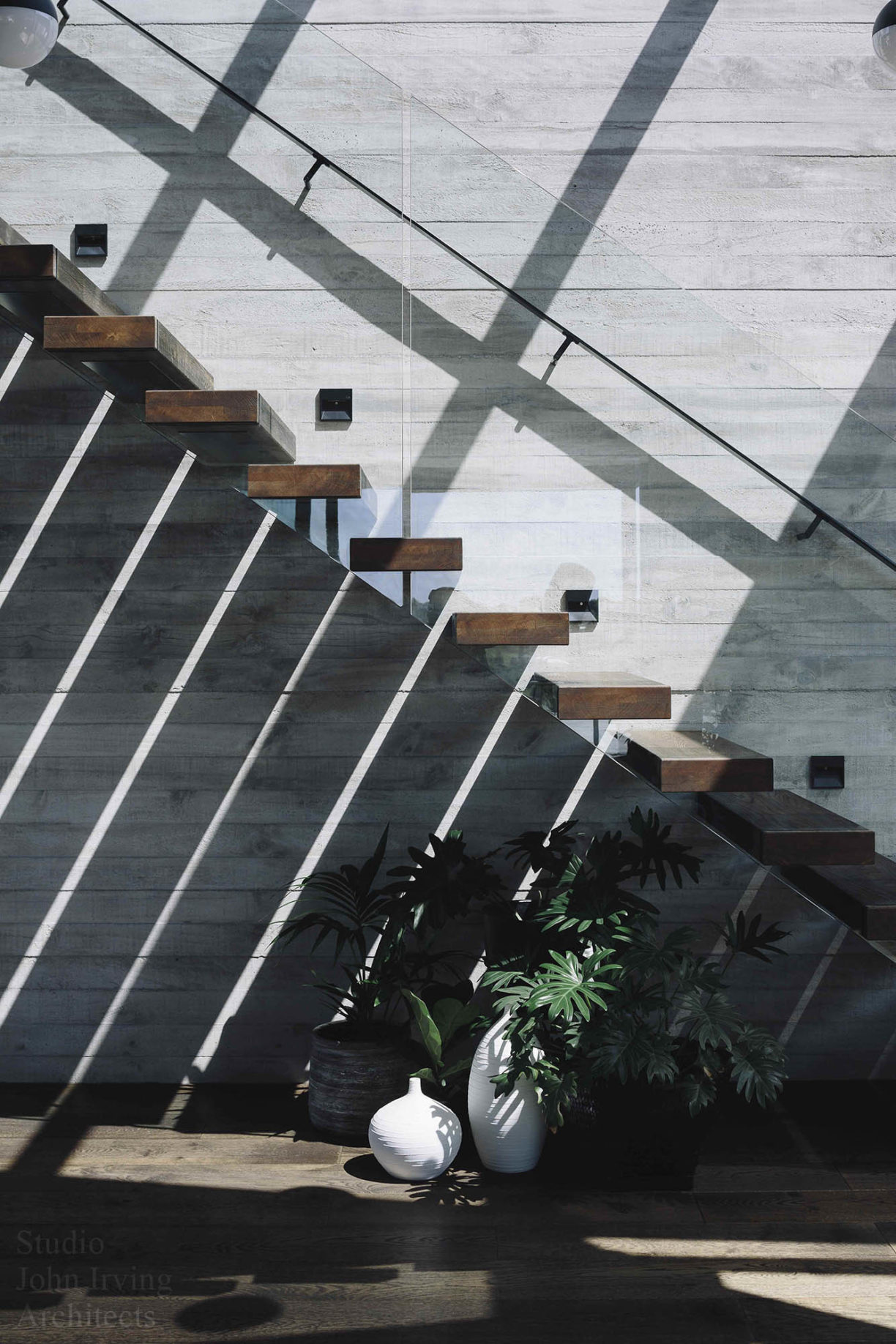 "
We love our home, John has created fantastic spaces for all our family to live in and enjoy."
Greg and Maryann Haddon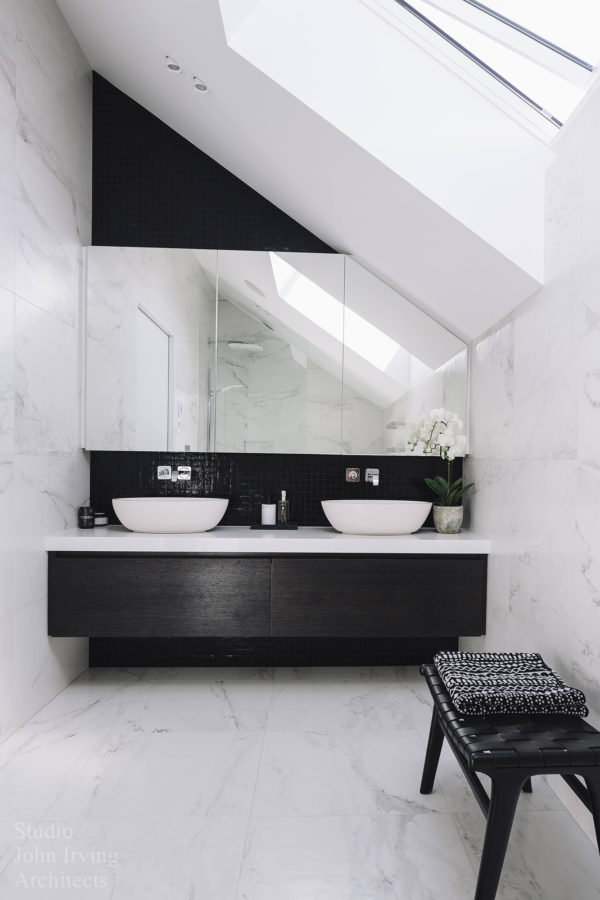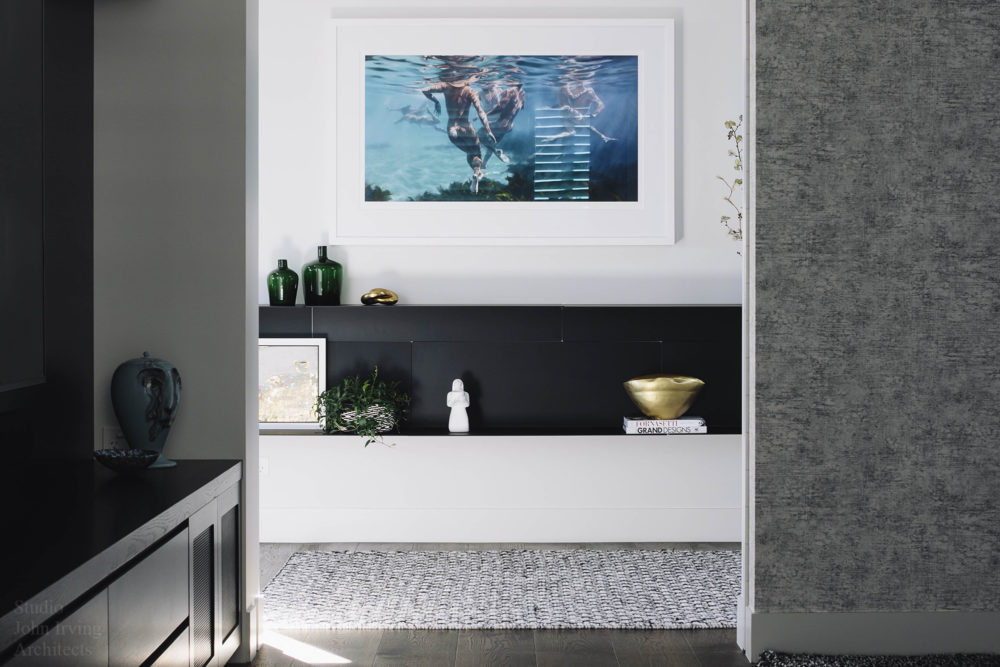 Photographer

Simon Wilson