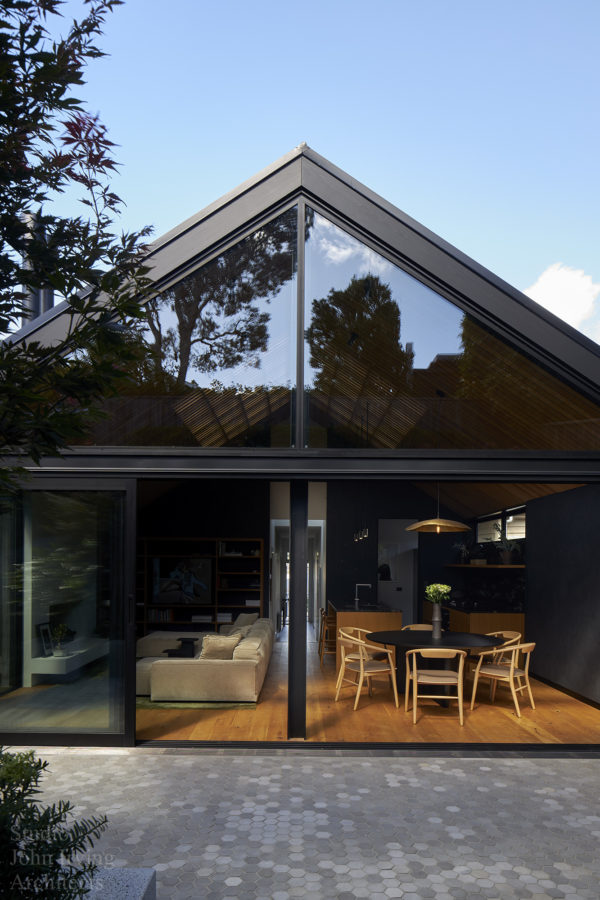 Out the back of a heritage Auckland inner city workers cottage, we find ourselves in a suburban oasis, with an enclosed courtyard carved out of the hill.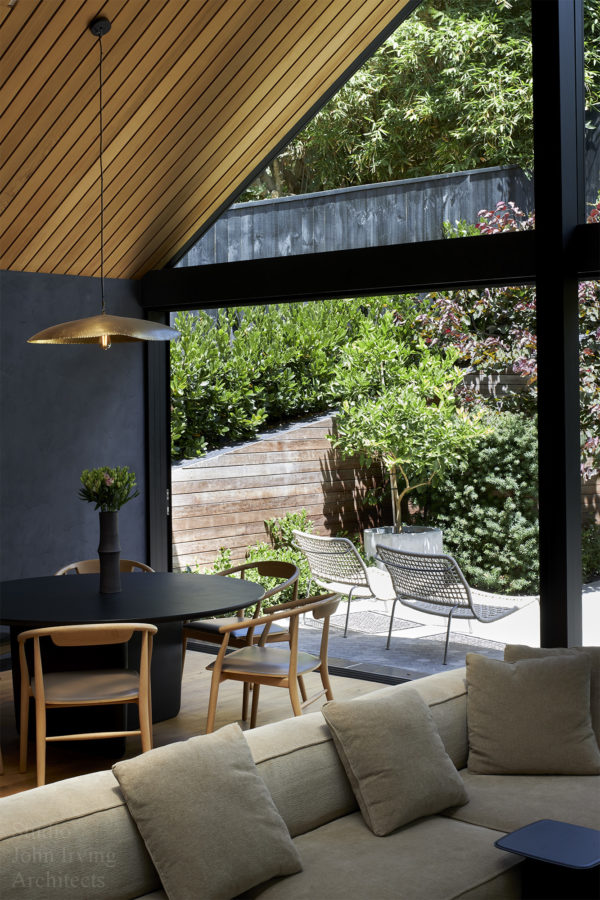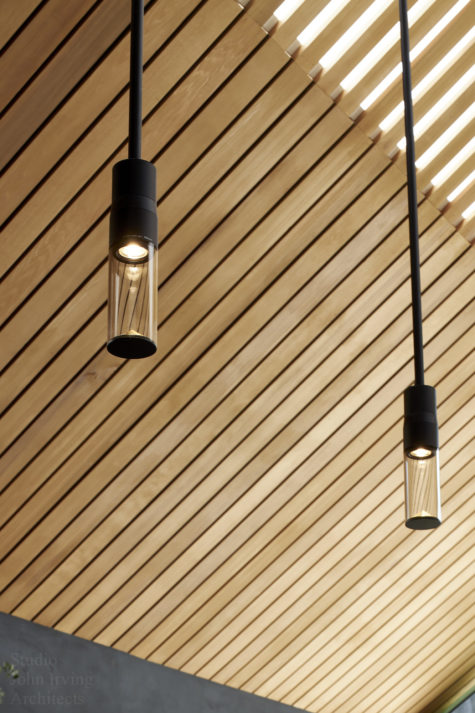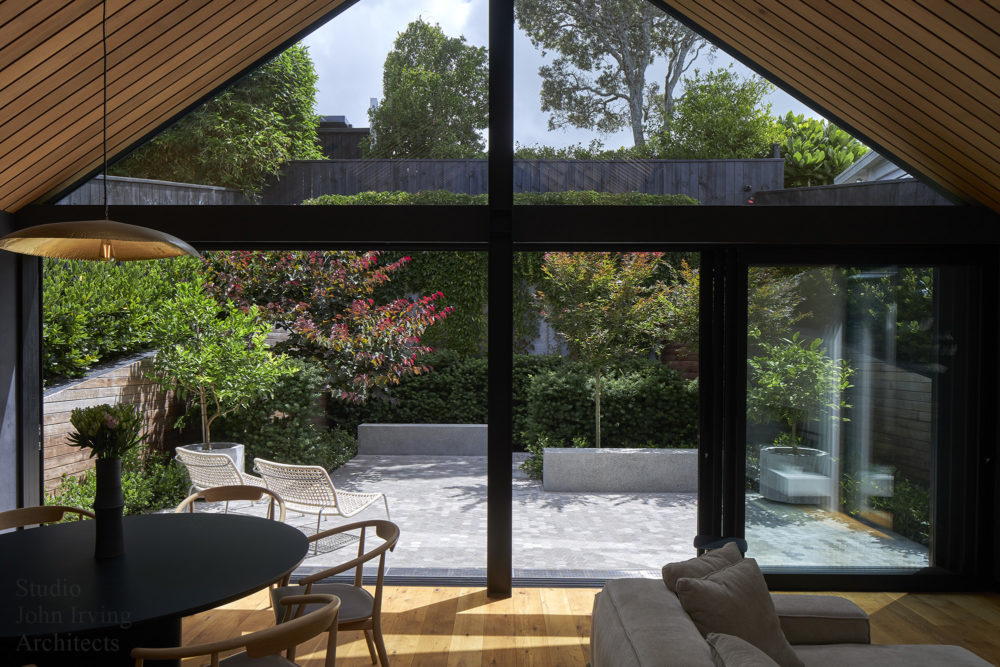 Viewed from the street the cottage gives very little away, the garaging has room for 3 cars and is discreetly tucked under the verandah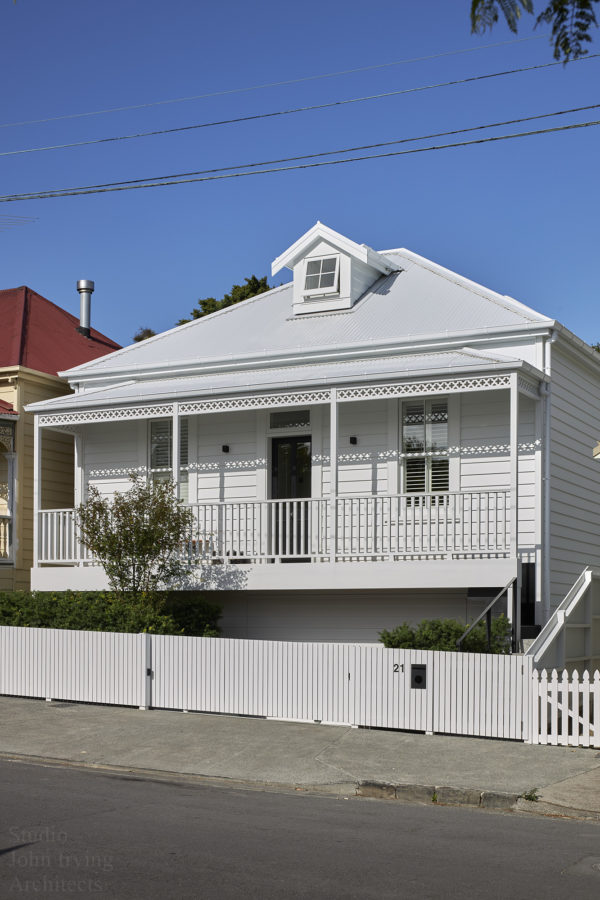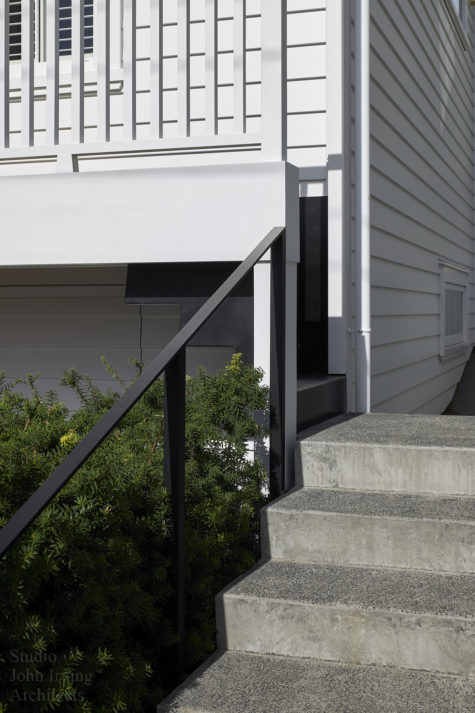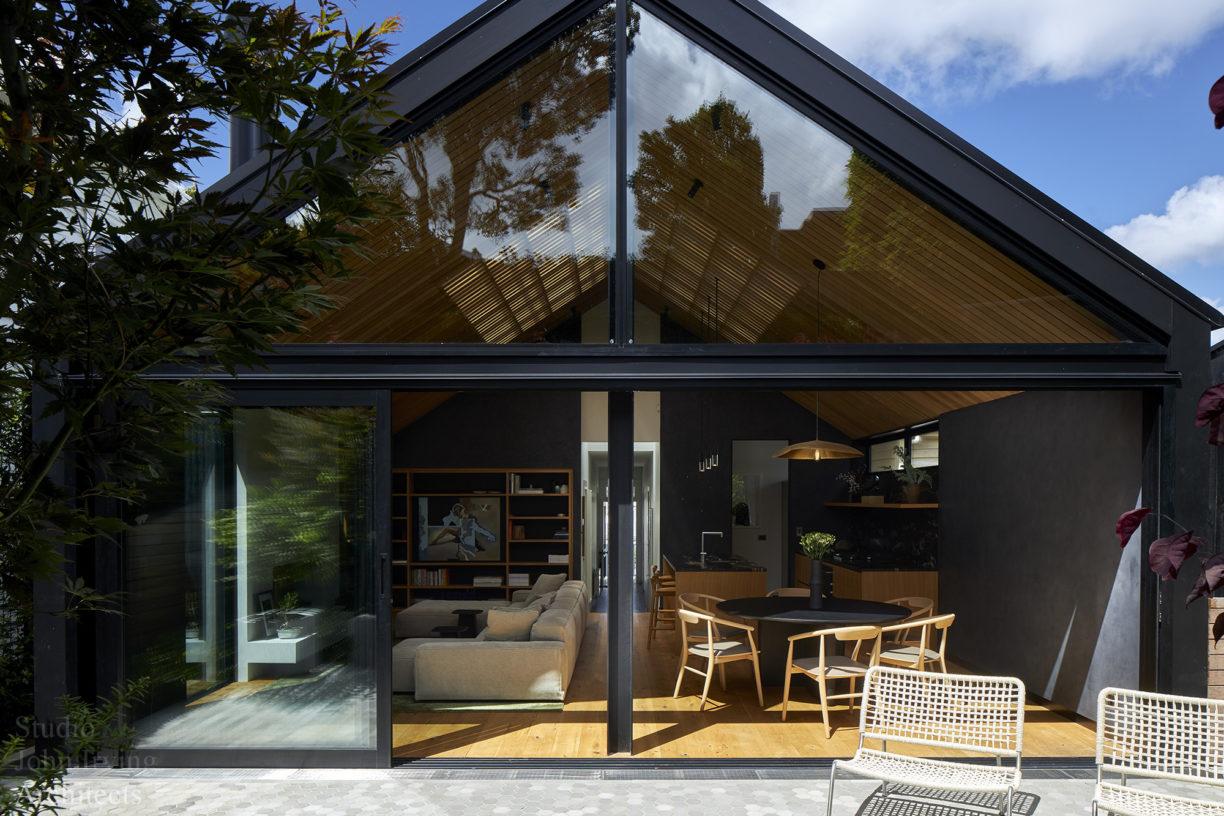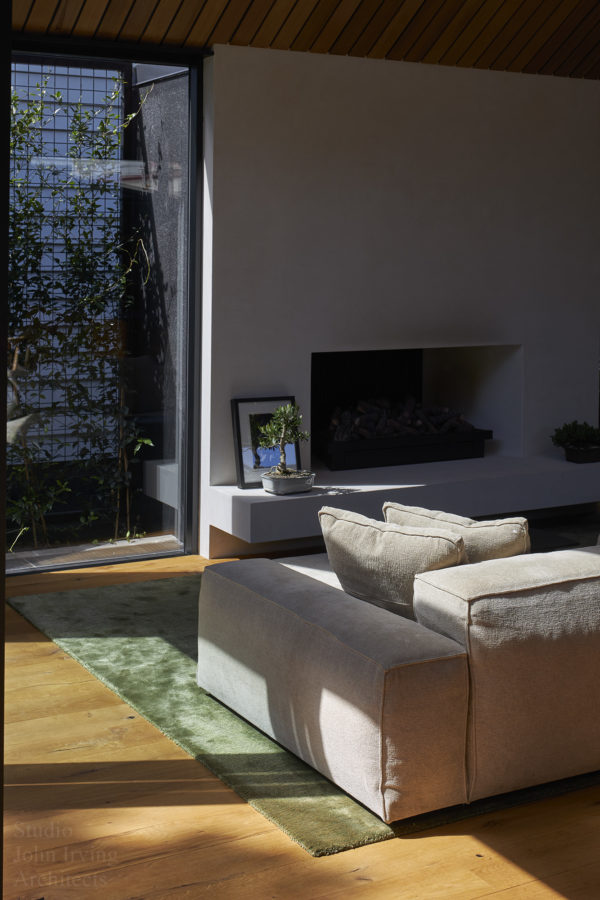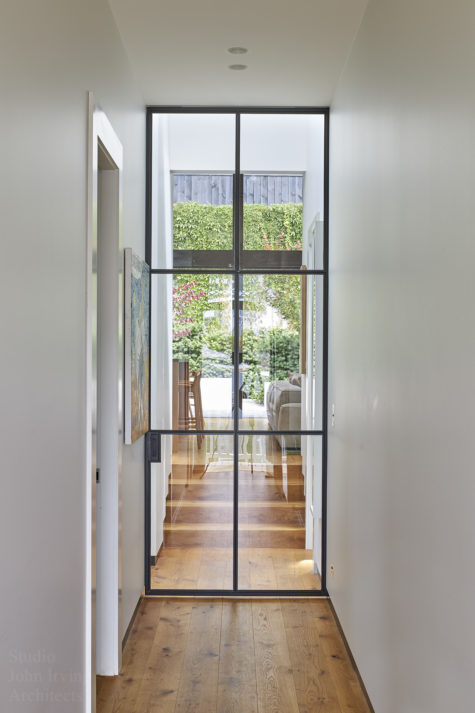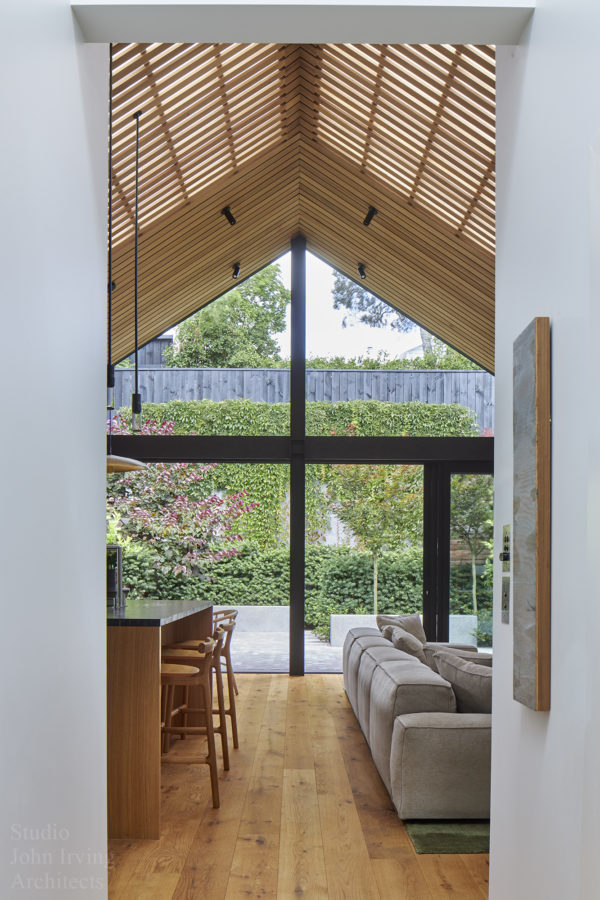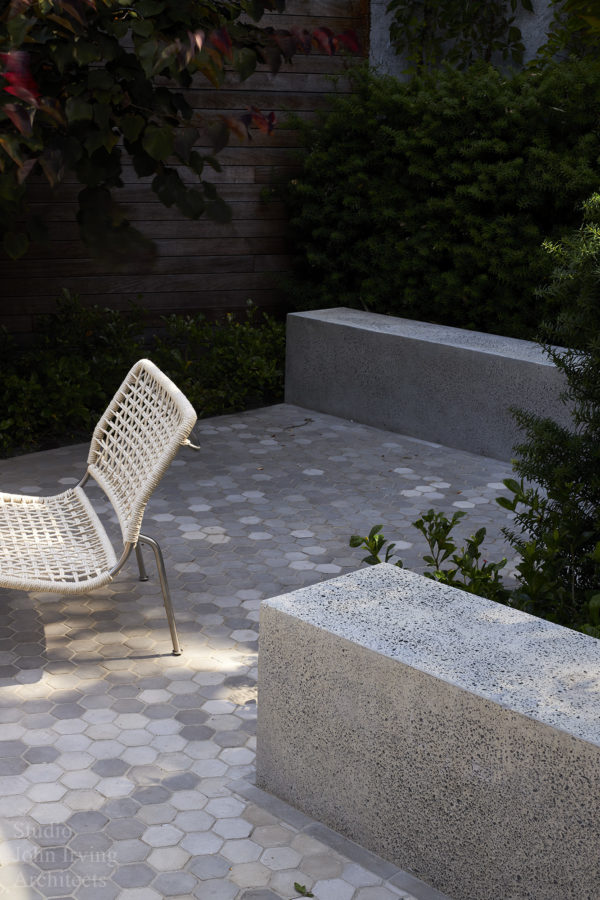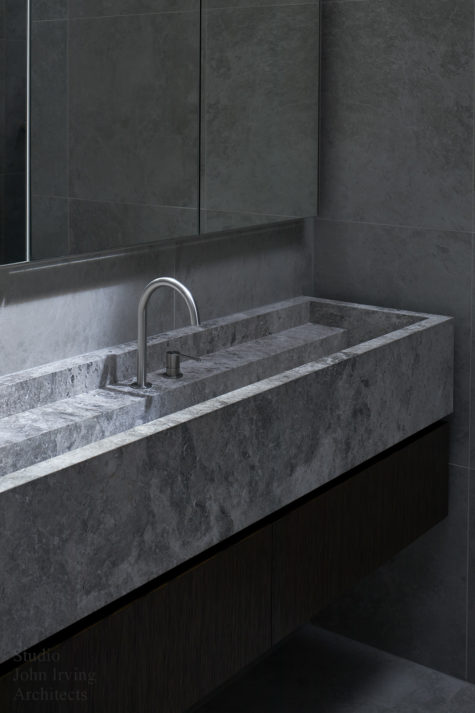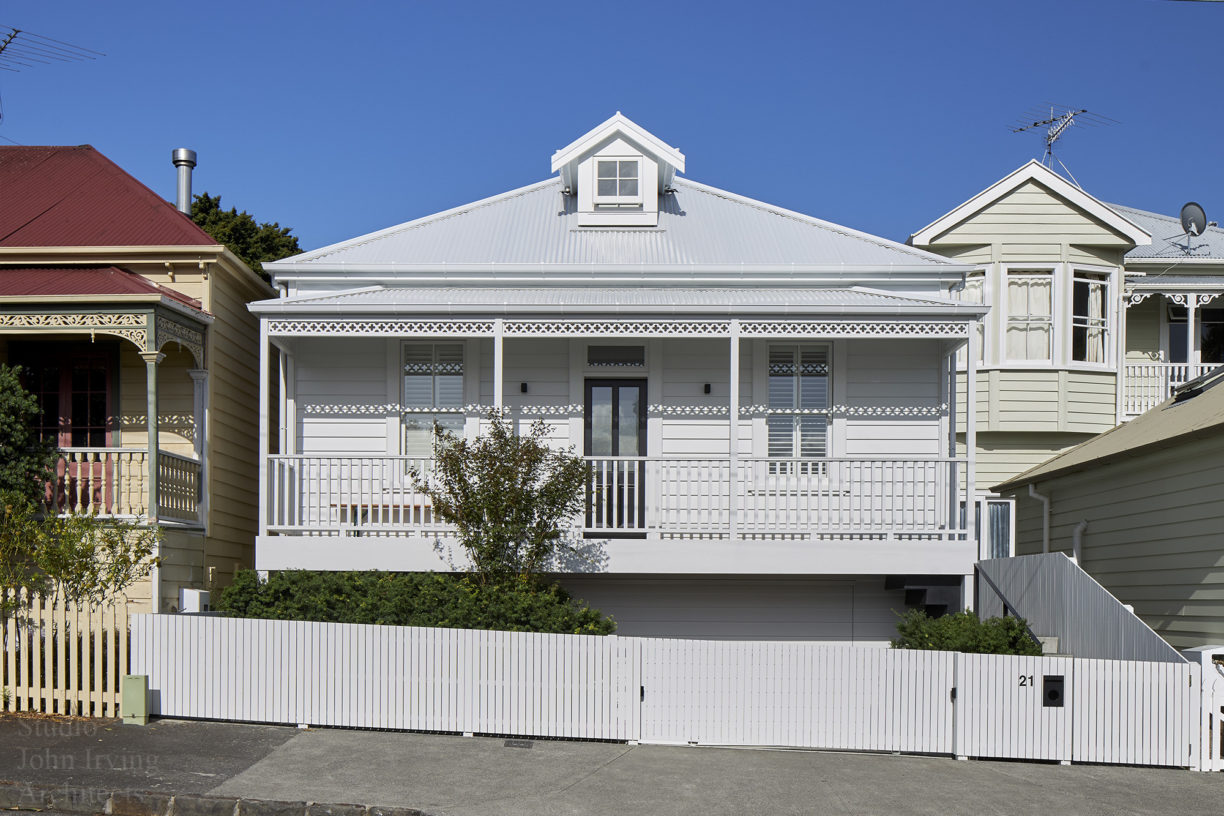 The homes orientation and proximity of neighbours meant we needed to bring light from above. The bulk of the living area is a skylight with cedar slats diffusing the light. the gallery linking old and new is also brightly lit from above.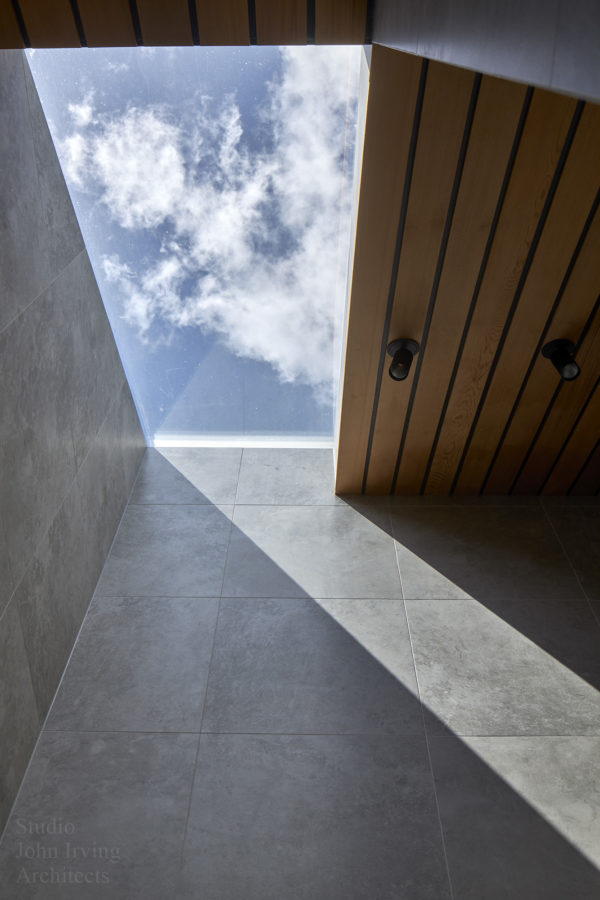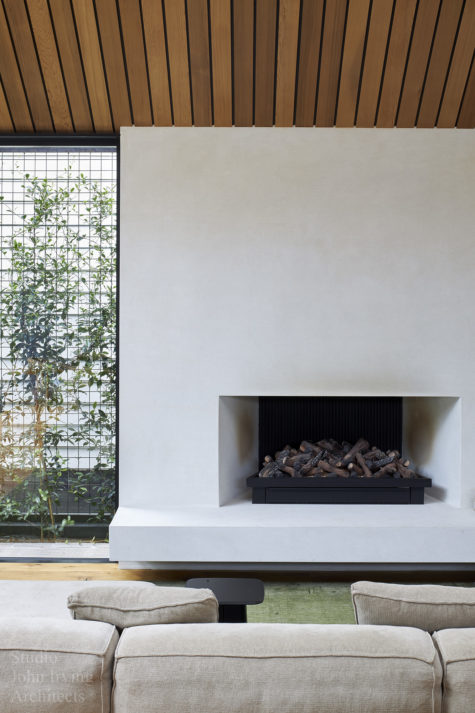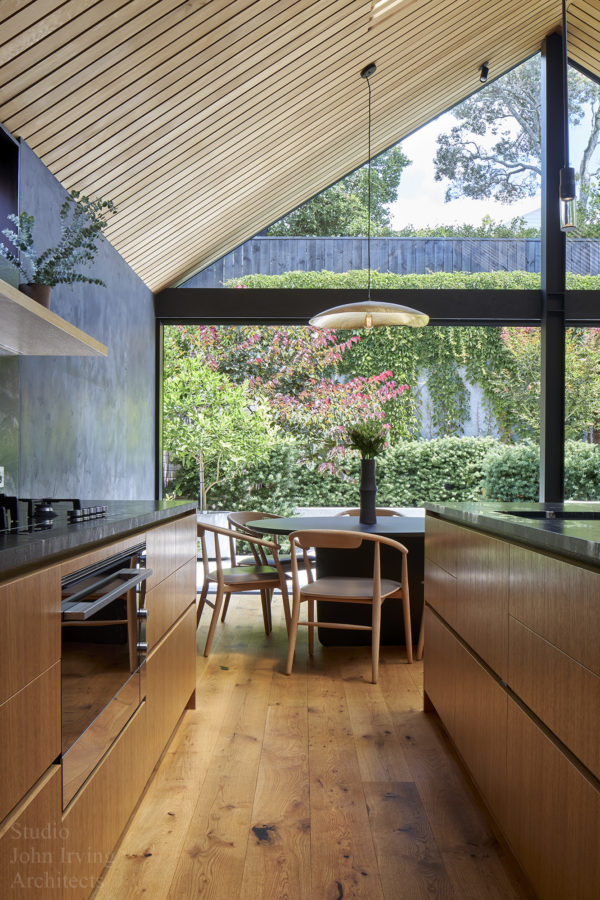 "
John's unique vision was crucial in bringing what is now a home we truly love, to life.
jolyon and maggie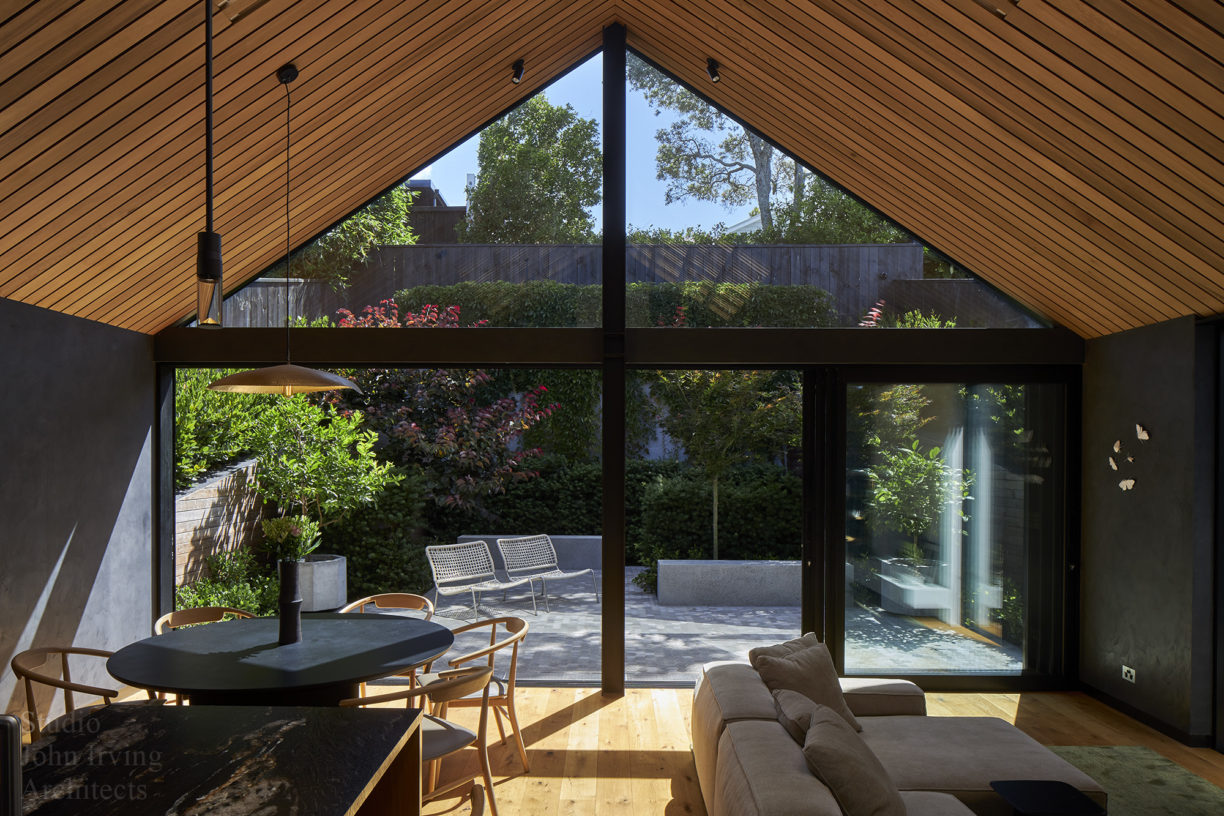 Photographer

Simon Wilson