Nestled in the dunes of Te Arai is a project named after the vivacious client Sandi, She wanted a home that reflected her outgoing and welcoming personality.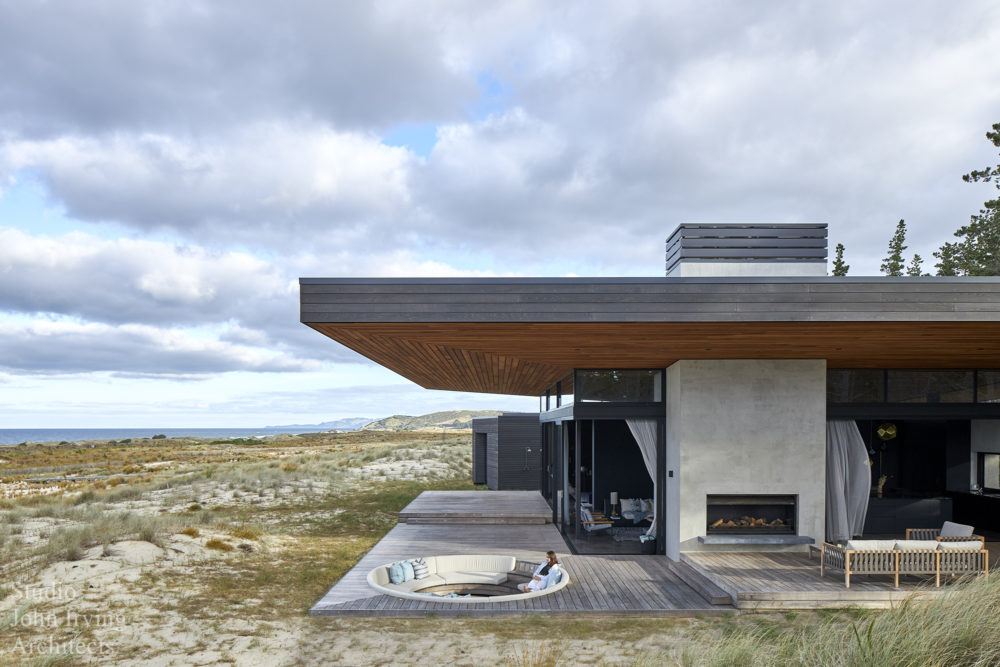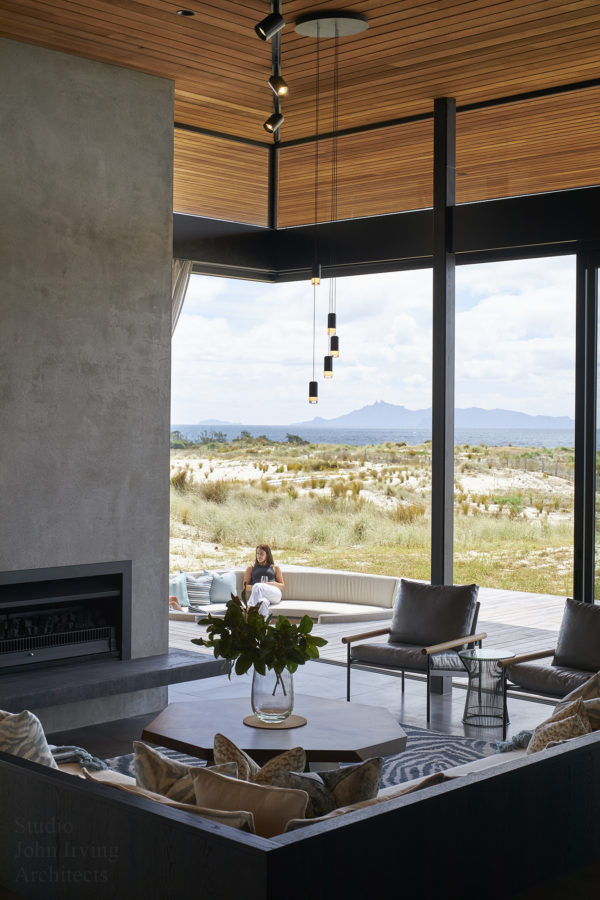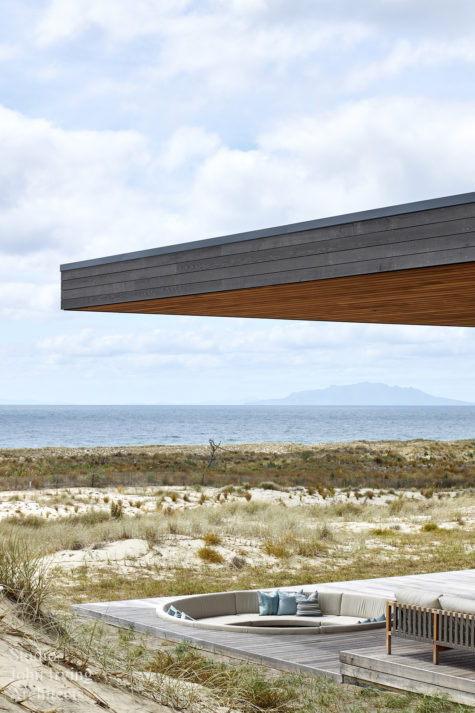 The arrival meanders its way through the trees where a singular floating roof hovers above a collection of timber boxes.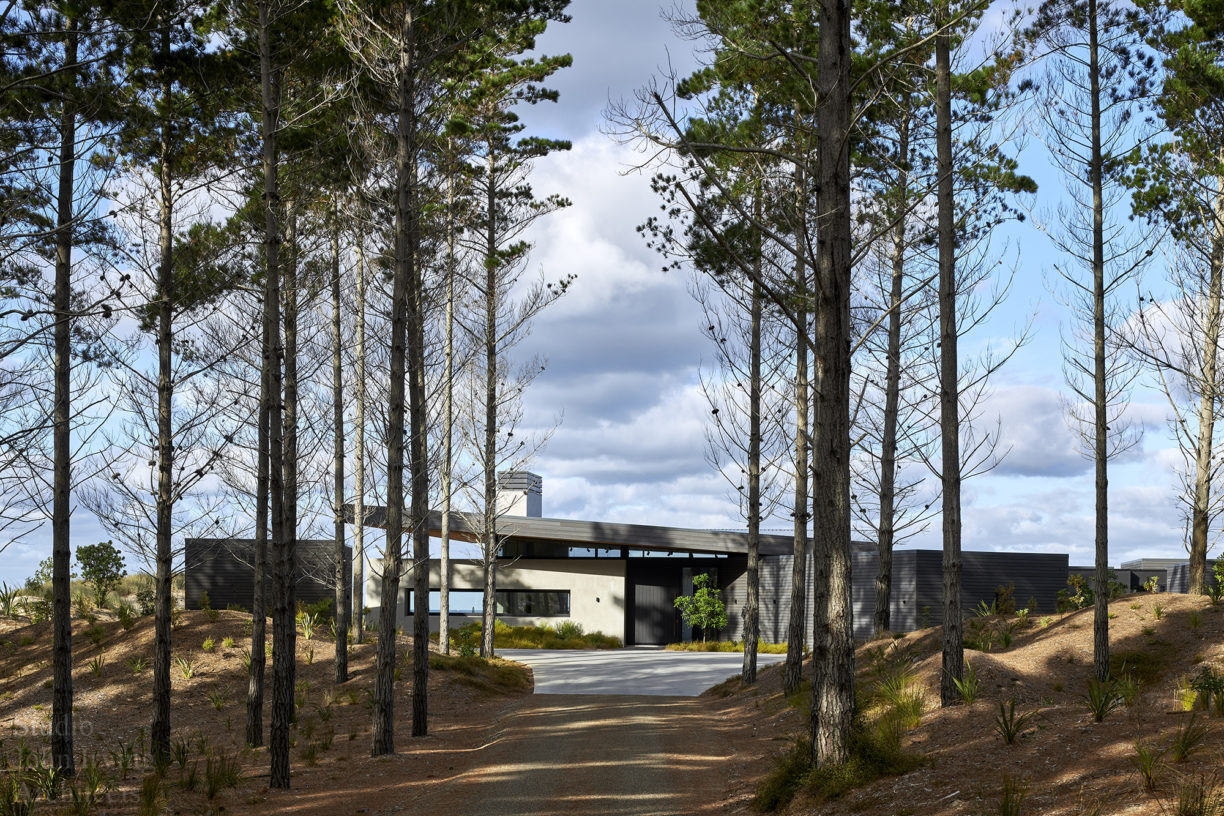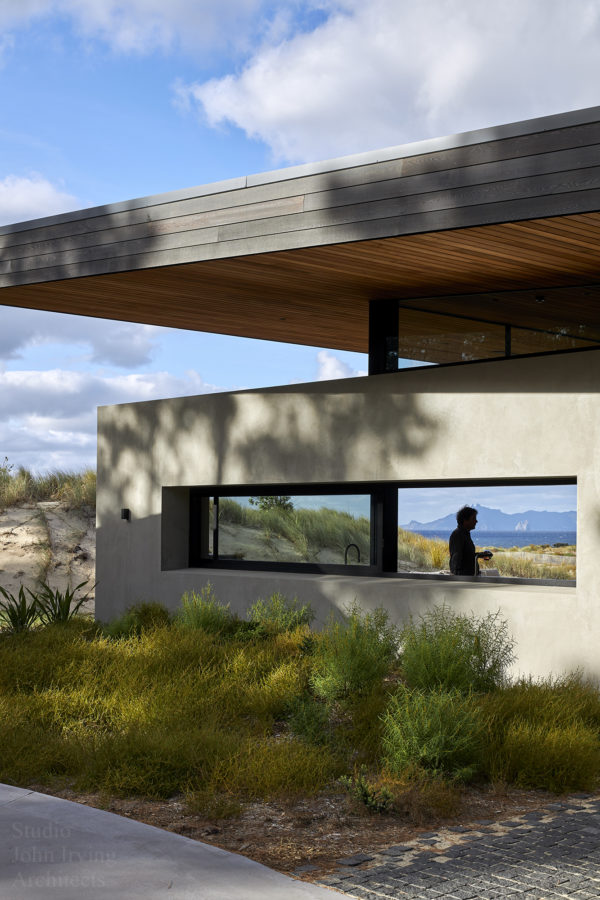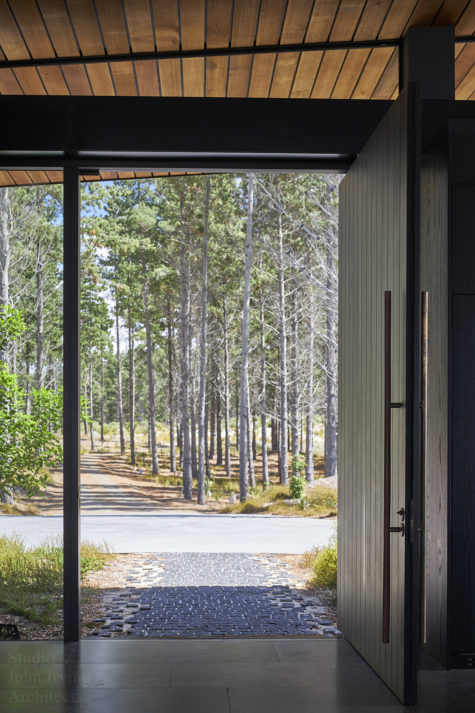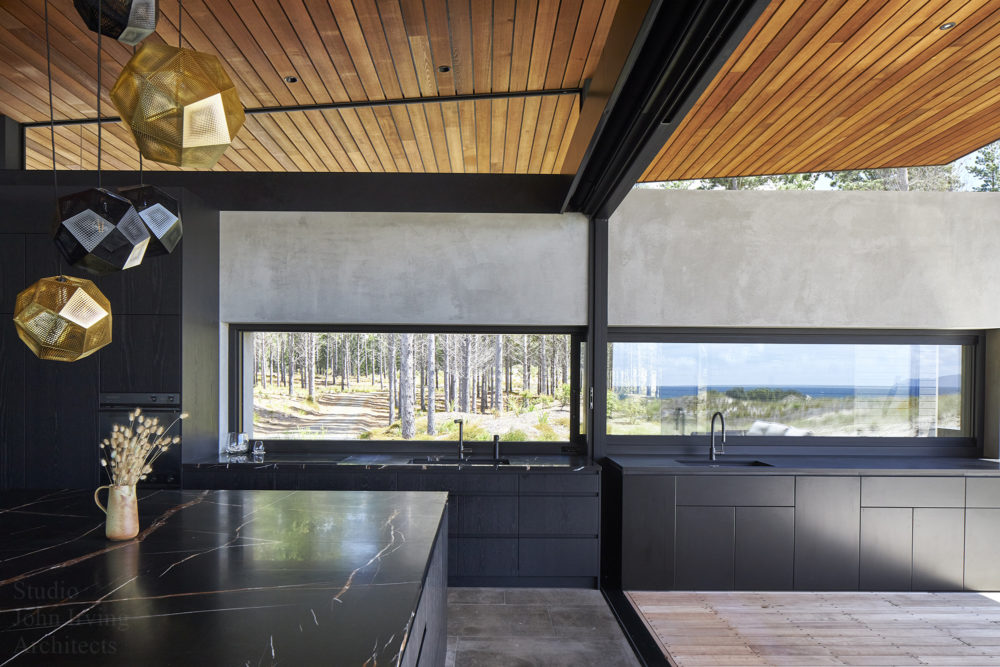 The timber boxes house a painting studio and private suites, each suite offers its own retreat from the living areas, the boxes are conceptually scattered amongst the dunes.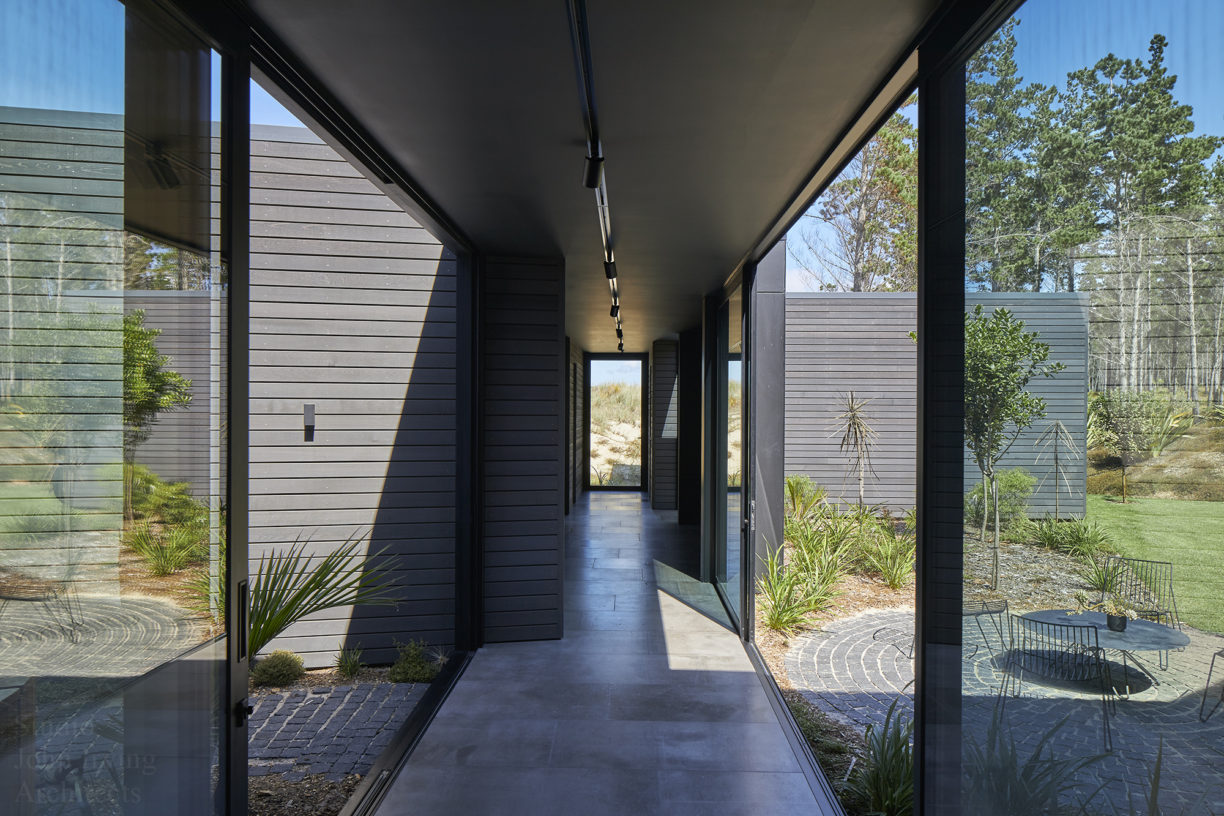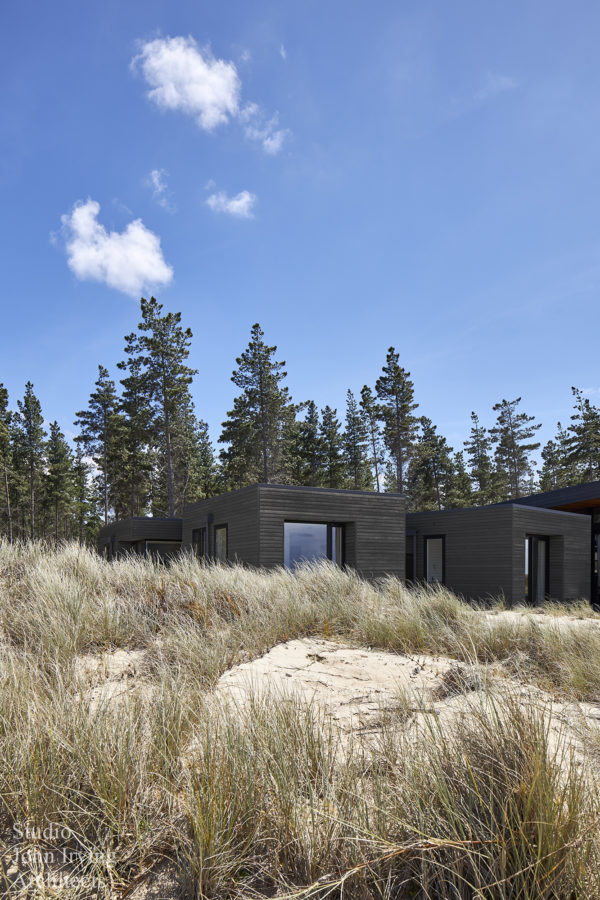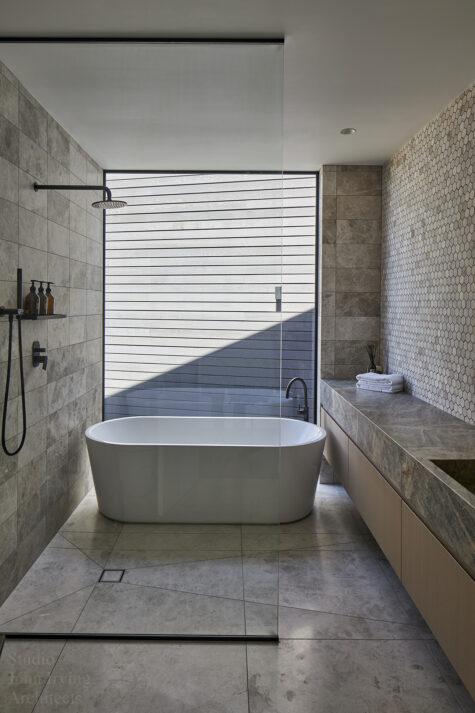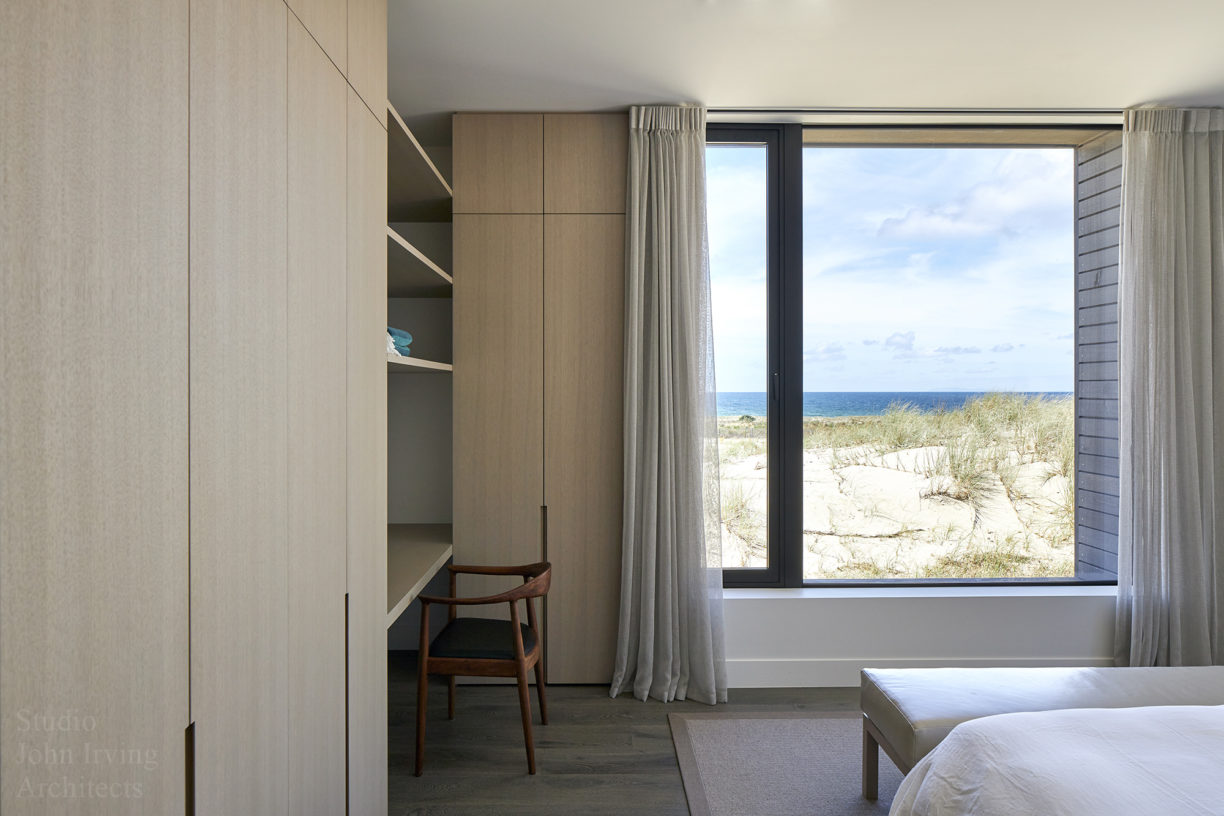 The living areas are broken up into smaller spaces via floating art walls and changes in level. The indoor outdoor kitchen further blurs the line between in and out.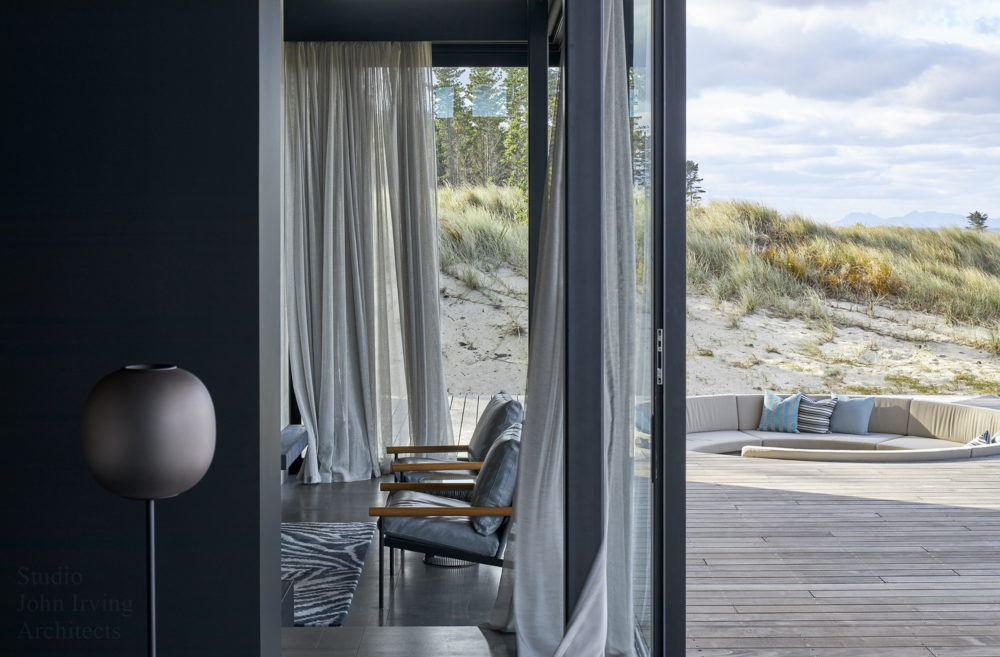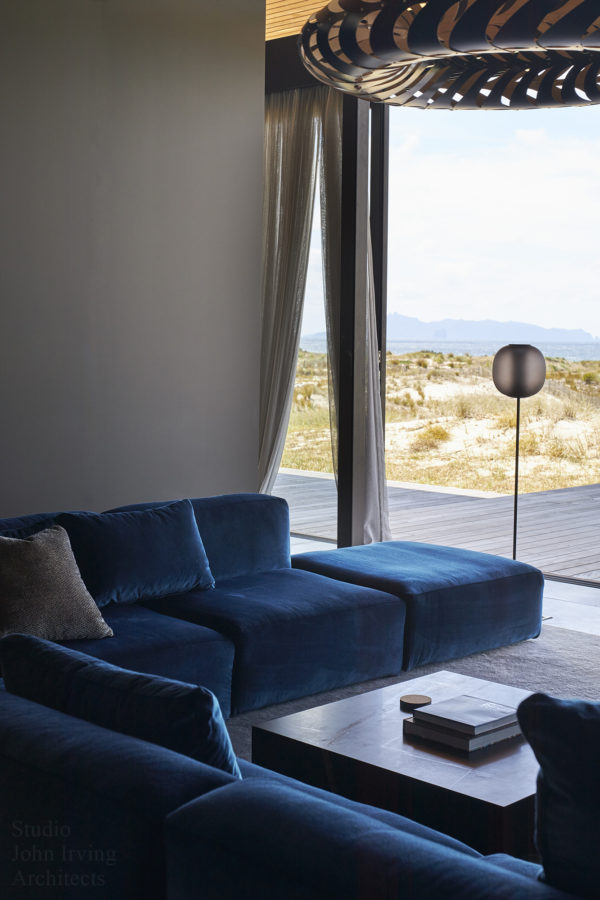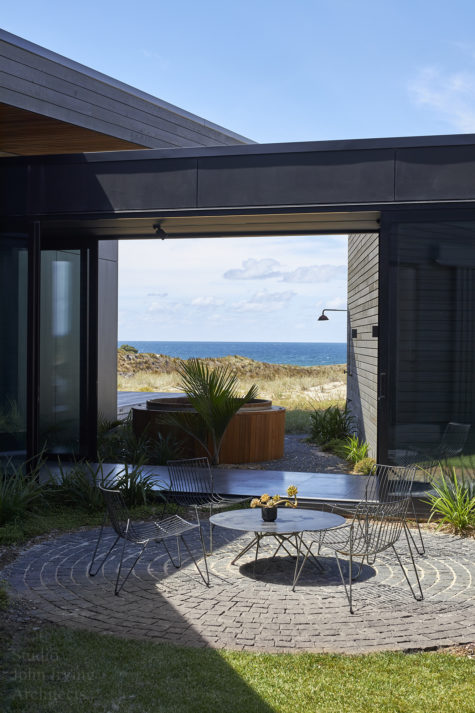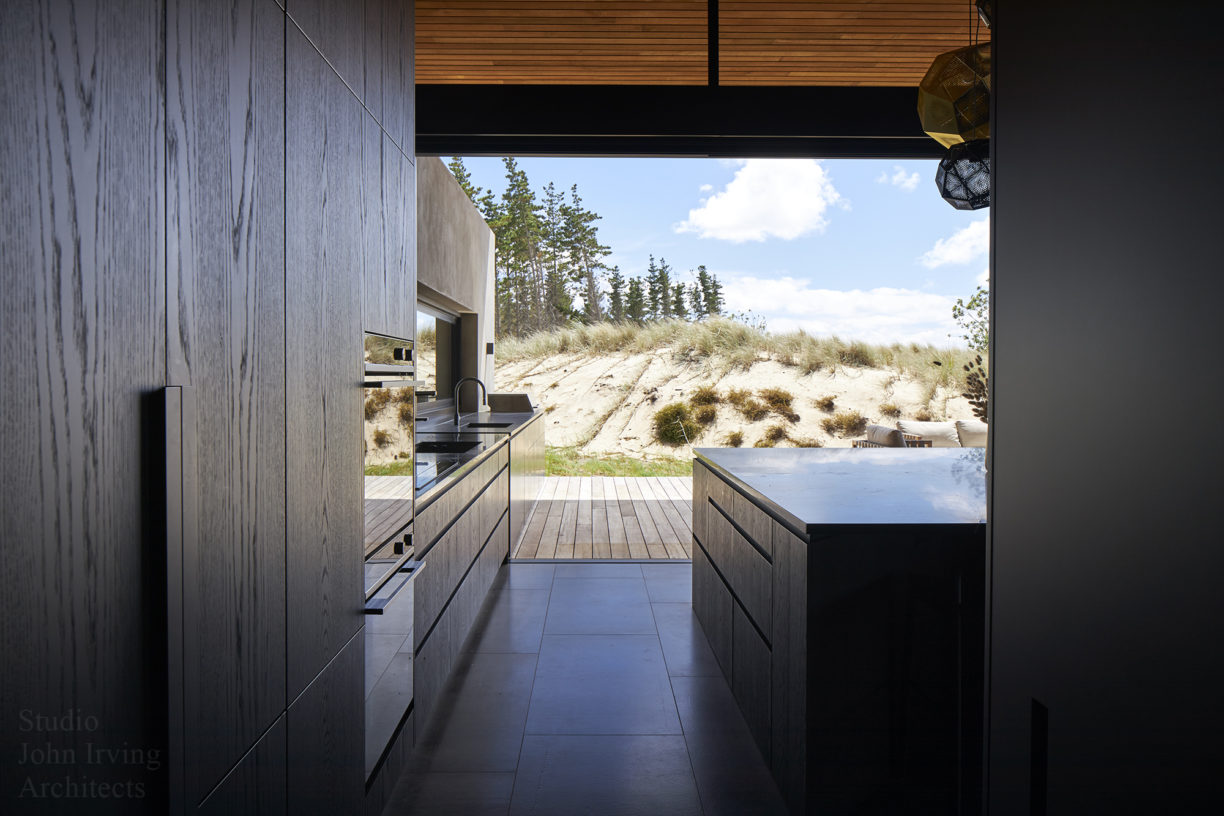 "
It is my heart, my hug, my home. John understood my vision and created a masterpiece that is a perfect reflection of me.
Sandi Young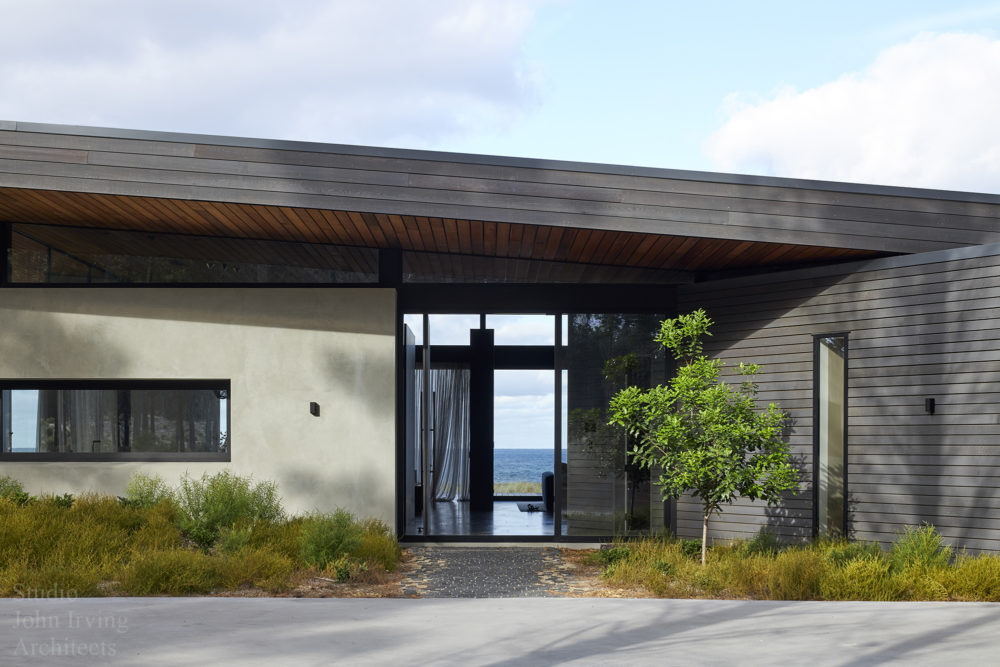 Photographer

Simon Wilson